Bloomberg interview:
Marathon CEO Richards Says Defaults,
Downgrades Will Ramp Up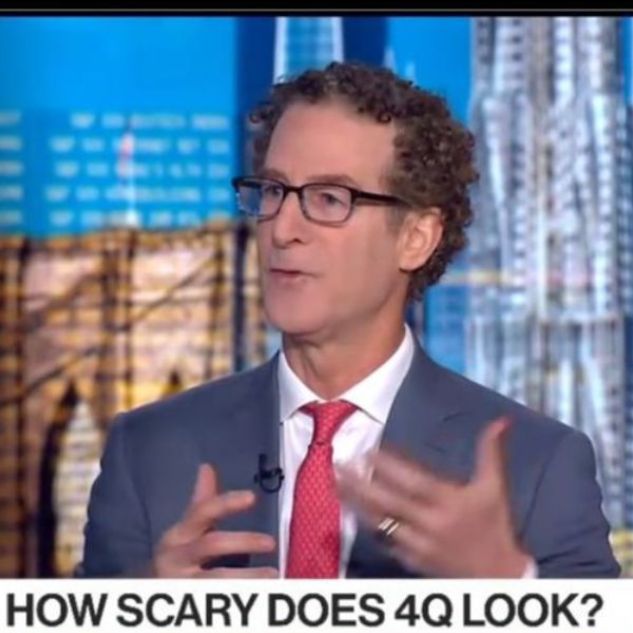 ---
Will judge shopping
go the way of the wildebeast?
Please add your signature here
November 1, 2023
Letter Urging
the Southern District of Texas
to Abolish Judge Shopping
Select Signatories (as of November 3, 2023):

Kenneth Ayotte
Robert L. Bridges Professor of Law
U.C. Berkeley School of Law
Berkeley, CA

Ralph Brubaker
James H.M. Sprayregen Professor of Law
University of Illinois College of Law
Champaign, IL
Creditor Rights Coalition
Edith Hotchkiss
Professor of Finance & Hillenbrand Family Faculty Fellow
Boston College, Carroll School of Management
Chestnut Hill, MA
David R. Kuney
Adjunct Professor of Law
Georgetown University Law Center
Washington, D.C.
George Kuney
Lindsay Young Distinguished Professor of Law
The University of Tennessee College of Law
Knoxville, TN
Robert M. Lawless
Max L. Rowe Professor of Law
University of Illinois College of Law
Champaign, IL
Adam J. Levitin
Carmack Waterhouse Professor of Law and Finance
Georgetown University Law Center
Washington DC
Loan Sales & Trading Association
Stephen J. Lubben
Harvey Washington Wiley Chair in Corporate Governance & Business Ethics
Seton Hall University School of Law
Newark, NJ
Robert W. Miller
Assistant Professor of Law
University of South Dakota, Knudson School of Law
Vermillion, SD
Samir Parikh
Robert E. Jones Professor of Advocacy and Ethics
Lewis & Clark Law School
Portland, OR
Nancy B. Rapoport
UNLV Distinguished Professor
Garman Turner Gordon Professor of Law
William S. Boyd School of Law
University of Nevada, Las Vegas, Las Vegas
Las Vegas, NV
Clifford J. White III
former Director, United States Trustee Program (2005-2022)
Department of Justice
Albert Togut
Founder and Senior Partner
Togut, Segal & Segal LLP
1 Penn Plaza
New York, NY 10119
The Petition LLC
Judith Fitzgerald
Professor in the Practice of Law
University of Pittsburgh School of Law
Pittsburgh, PA
Brendan Hall, CFA
Director, Distressed Research
Brean Asset Management, LLC
New York, NY
Vladimir Jelisavcic
Manager, Cherokee Debt Acquisition, LLC
New York, NY
Please add your signature by clicking here
---
Lumen deal draws ire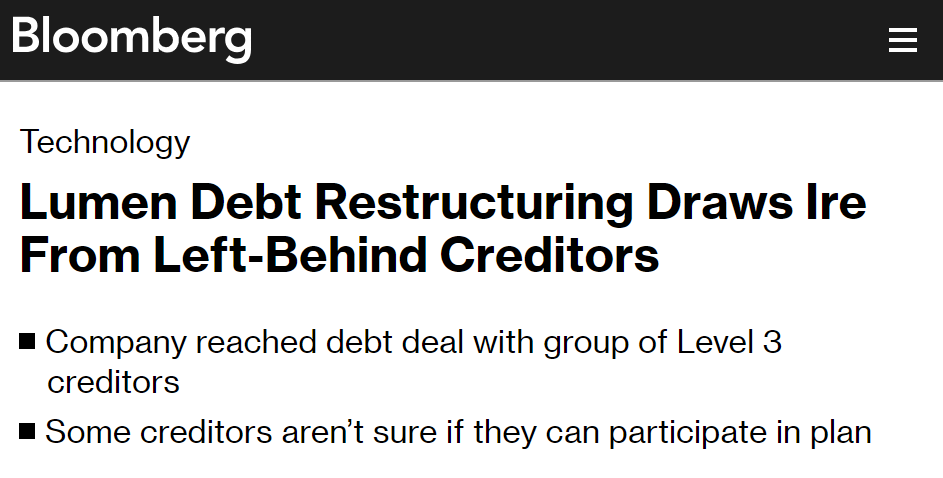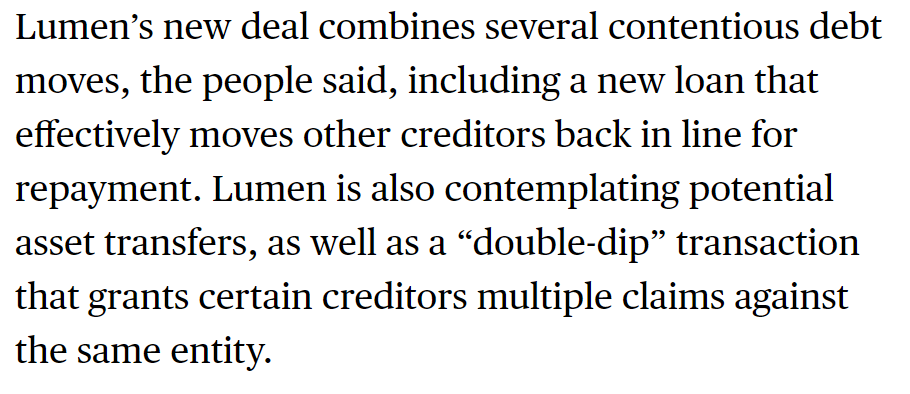 ---
leading to the Tweet of the Week!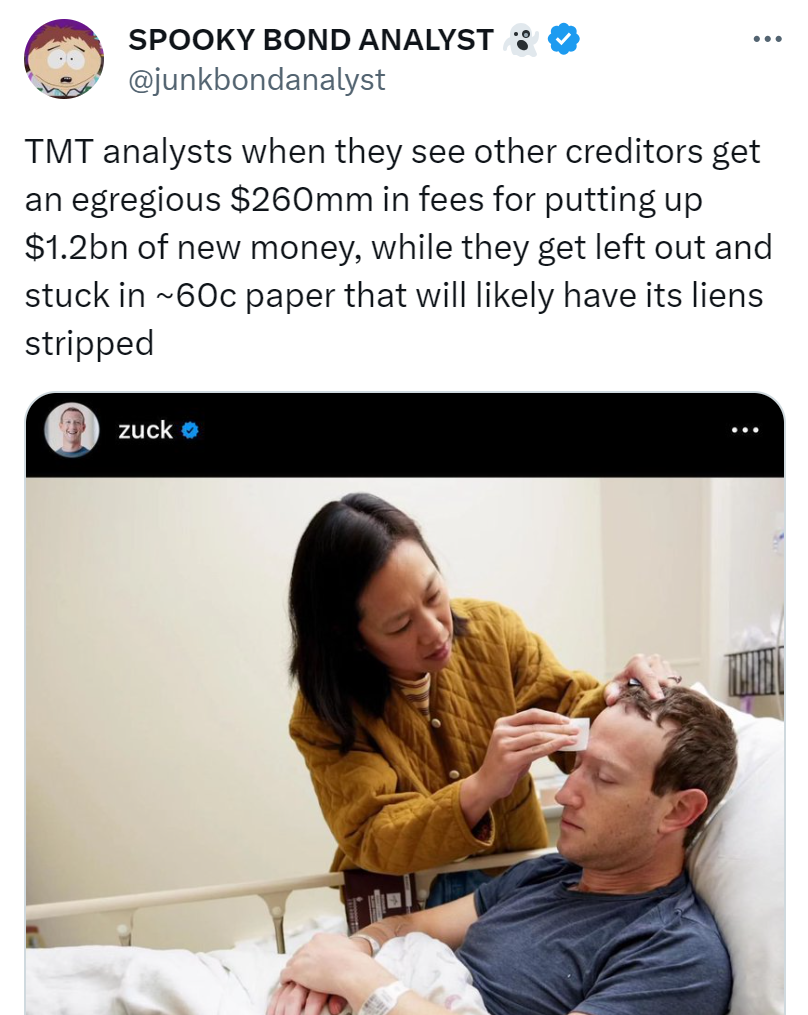 ---
Priming Fight!
Exclusive Content


Amyris secured creditor Lavvan has appealed to the U.S. District Court for the District of Delaware seeking a review of Judge Thomas Horan's bench ruling approving the $190 million DIP facility. The appeal follows up on Lavvan's initial DIP objection, and its filing of an adversary proceeding last week, alleging that its secured claim cannot be primed by prepetition lender Foris and DIP lender Euagore.
---
Our take:
It's always interesting when a DIP gets challenged! 
Should the secured creditors be primed? 
---
The other "SVP" up against the ropes
Exclusive Content
SVP Worldwide's term loan lenders have been consulting with counsel from Paul Hastings amid concerns the company will need to negotiate capital structure solutions as it continues to battle liquidity issues, sources tell LFI.
The Platinum Equity-owned manufacturer of sewing machines and related accessories has been struggling with supply chain issues, inflation and high inventory levels. The firm may look to boost its ABL revolver after reporting a drop in its liquidity and cash reserves during the second quarter, LFI previously reported.
---
Davis Polk is helping AirMethods
with this debt and equity rights offering….
…Do you want a piece of it?
Exclusive Content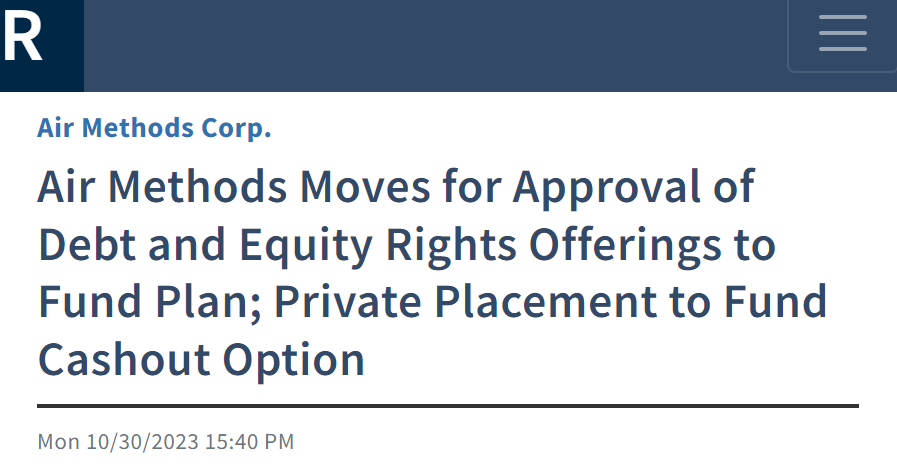 ---
The ABI's Bill Rochelle on manufacturing venue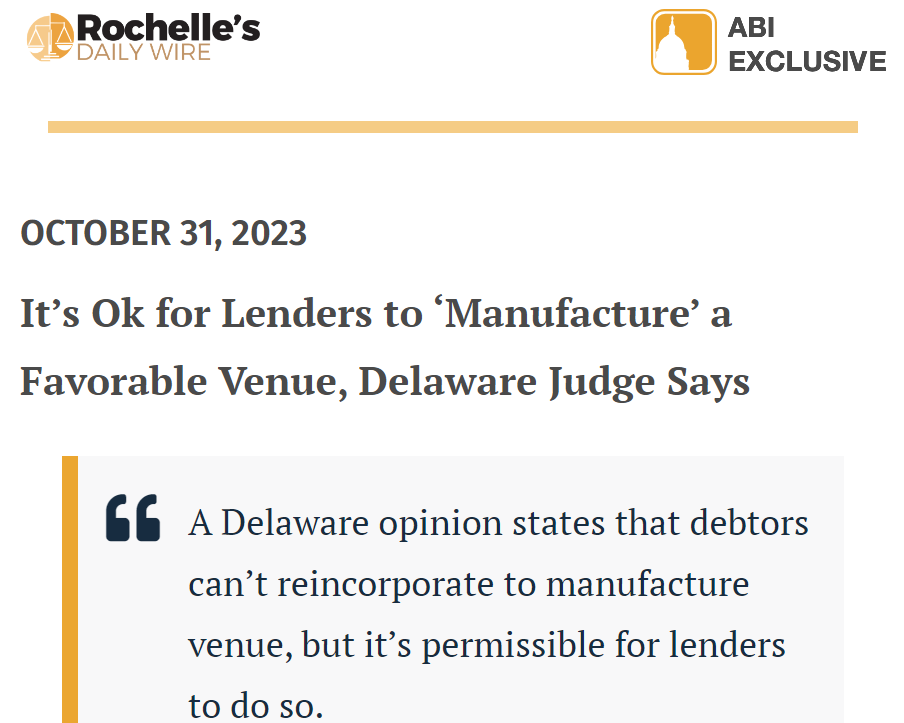 ---
Over/under?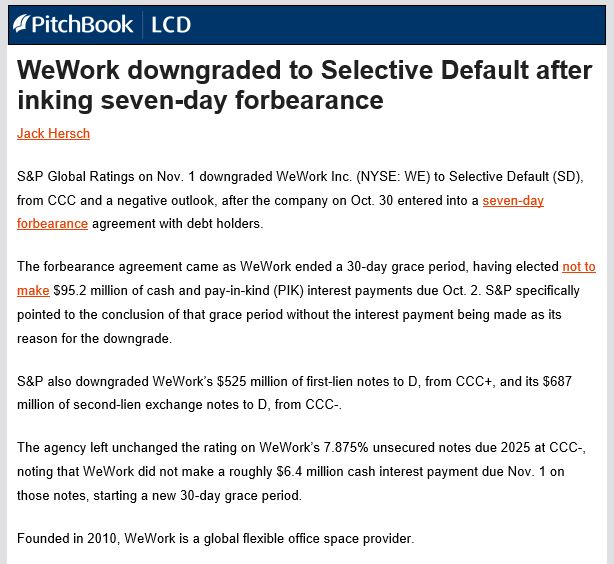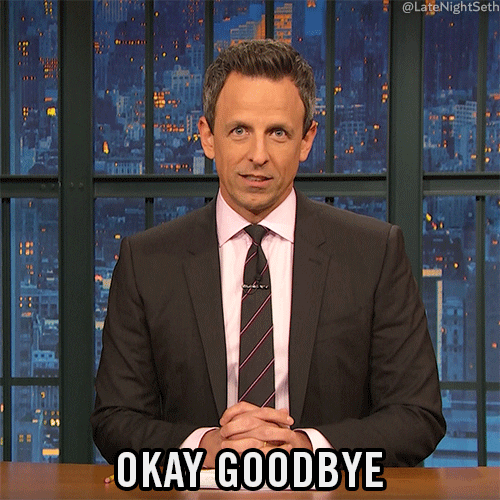 ---
Our take:
Forbearance after a grace period? Not looking good…
---
Like our content?
Become a Sponsor
---
Cleary Gottlieb assesses the rise in LMEs…
Lenders Lock Horns Amid Tightening Credit Environment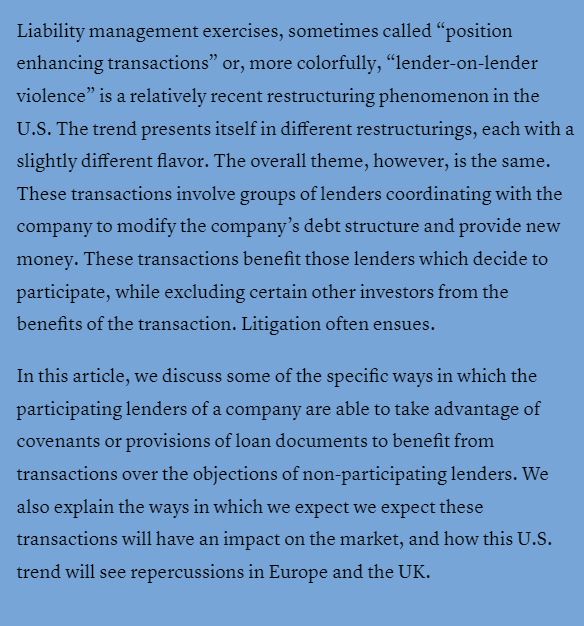 ---
More Jones fallout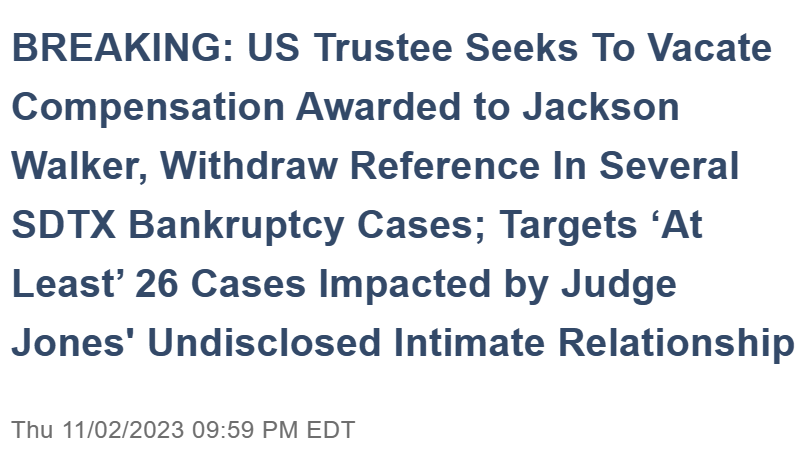 ---
Relevant Documents:
Motion to Vacate (Westmoreland)
Motion to Withdraw Reference (Westmoreland)
According to the motion to vacate:
 
"The bankruptcy system was significantly compromised in this and other bankruptcy cases by an undisclosed intimate relationship between Judge David R. Jones and Elizabeth Freeman ('Judge Jones' and 'Ms. Freeman,' respectively)—a partner (now former) at Jackson Walker. Judge Jones's secret relationship with Ms. Freeman created an unlevel 'playing field' for every party in interest in every case Jackson Walker had before Judge Jones, including this one, and in Jackson Walker cases mediated by Judge Jones. In this case, Jackson Walker was employed as debtors' counsel with court approval and later awarded compensation and expenses for the services rendered that Judge Jones approved.
The UST also argues that "Judge Jones's, Ms. Freeman's, and Jackson Walker's actions have injured the Court and cast a cloud on dozens of bankruptcy proceedings."
---
Credit events in China real estate?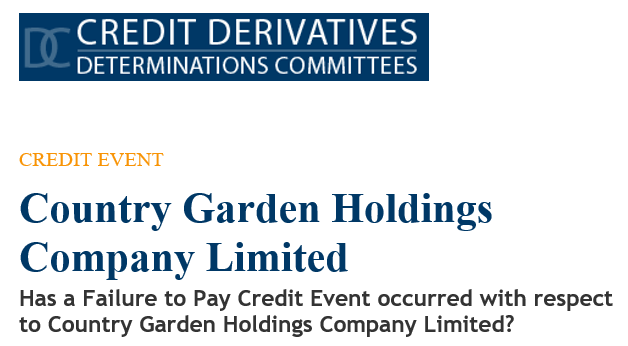 ---
Thank you for making the
CRC Allocators Conference
a Success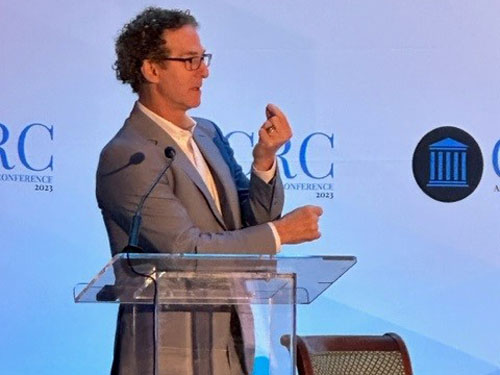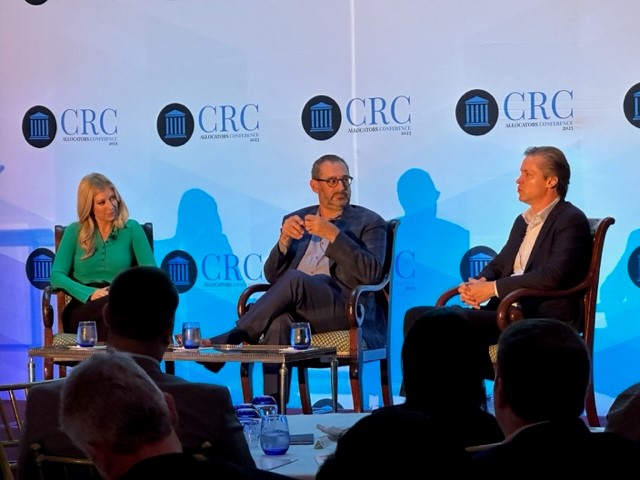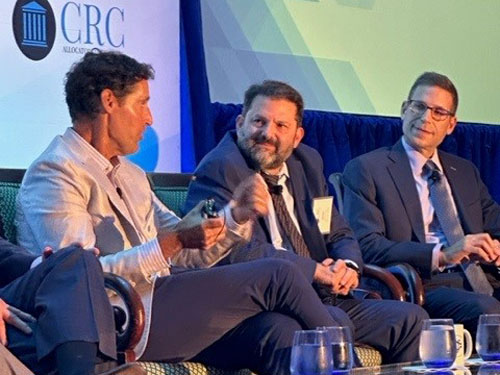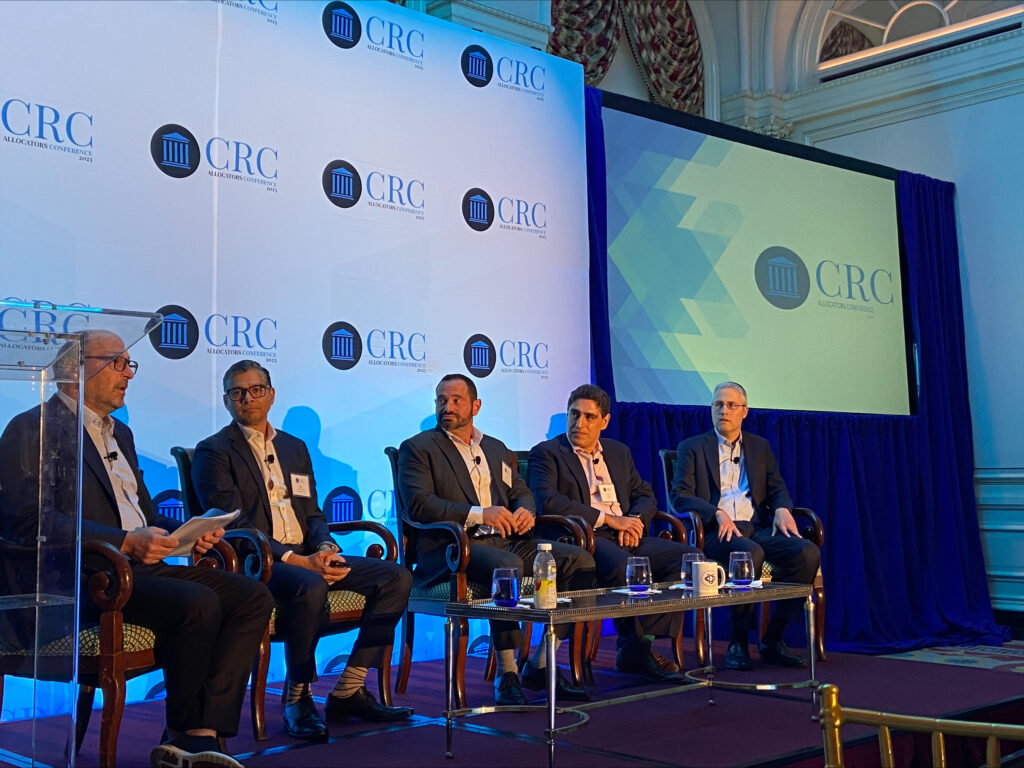 ---
Featured Event: Beard Investing Conference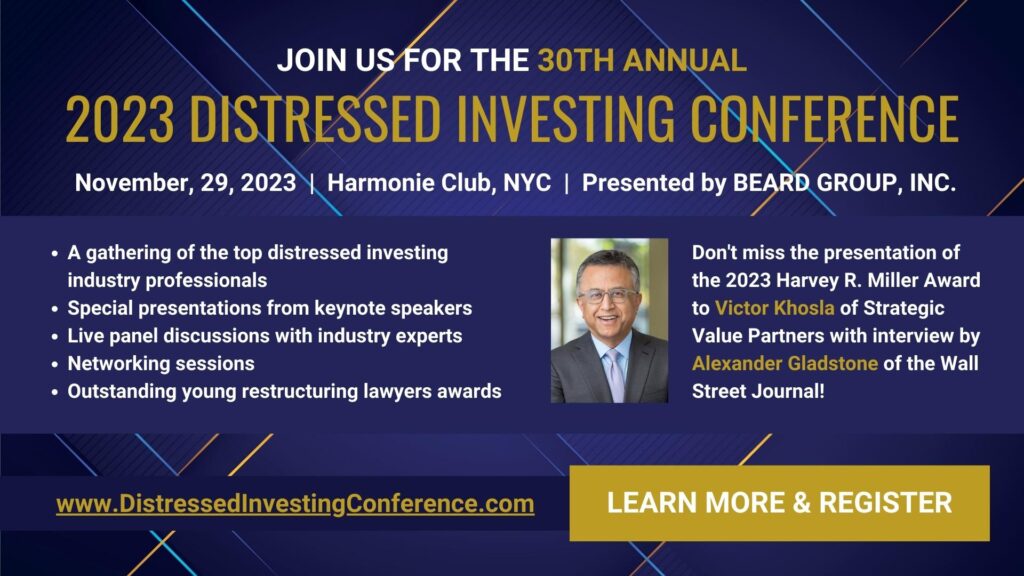 ---
CRC weighs in on Serta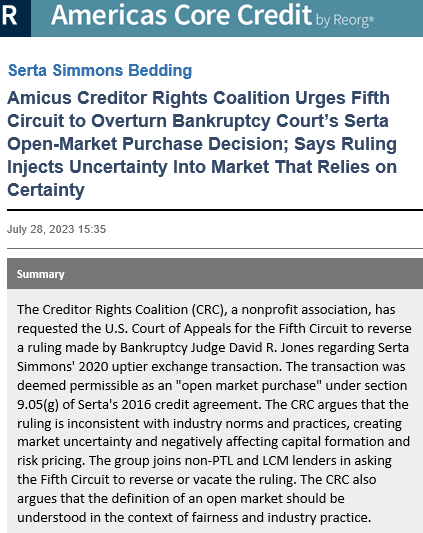 ---
The Academics Speak Up
Purdue Pharma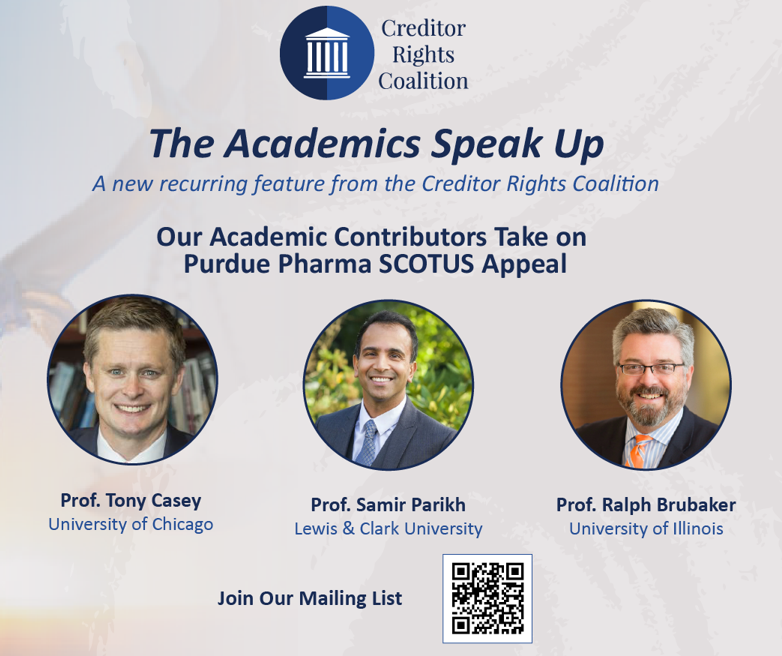 Purdue Pharma is the gift that keeps on giving. This is our third installment on the twists and turns this case has taken through the Courts. You can read our first installment here, and our second here.
All bets came off the table when the Supreme Court decided to reshuffle the deck by taking on the appeal of the 2nd Circuit's decision. Not only did SCOTUS take the unusual step of taking on this big ticket issue in BK cases but it also stopped the lower court's decision in its tracks putting the breaks on the entire enchilada. We decided to consult with our expert Academic Contributors for our inaugural feature the Academics Speak Up to get their takes on the latest developments.
We are excited to bring you the varying perspectives of Prof. Tony Casey, Prof. Samir Parikh and Prof. Ralph Brubaker.

Read on here, you won't be disappointed.
---
Read more on Purdue Pharma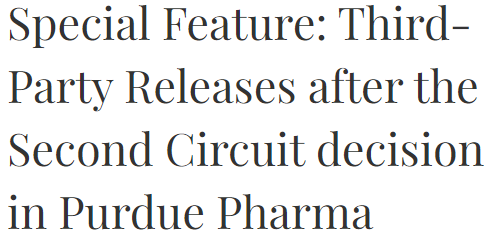 click through to read the features from our Contributors
---
Read our recent coverage:
Where Are We In The Credit Cycle?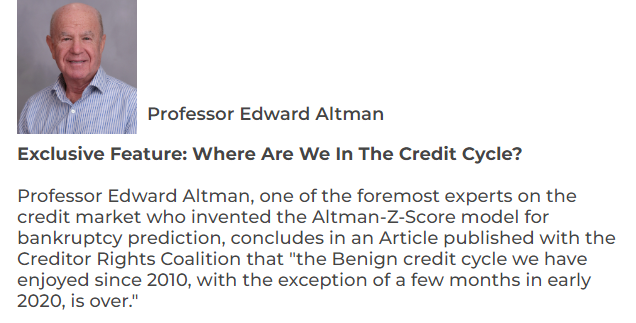 ---
Look out for more great features from our Contributors




---
Have something interesting to share?
email us at [email protected]
---
Upcoming Events
November 7: REDD's LatAm High Yield & Distressed Fall Summit 2023
November 9: ACFA – REAL ESTATE FINANCE: WHAT COMMERCIAL FINANCE LAWYERS NEED TO KNOW
December 4: CreditSights: New York Outlook Conference 2023
December 6: Debtwire: Restructuring Forum Miami