Martin Bienenstock Speaks on the Purdue Pharma decision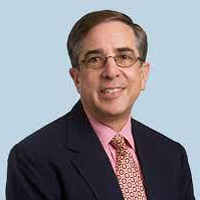 Purdue Requires an En Banc Hearing to Get it Right
Each of the majority and concurring Second Circuit opinions emphasized only an en banc hearing could produce an outcome contrary to Drexel and Metromedia. If a litigant requests an en banc hearing, I think the court will determine coerced releases violate the following constitutional rights and Bankruptcy Code section 1123(b)(6):
Violation of Fifth Amendment Substantive Due Process. The Fifth Amendment provides entities suffering takings of their property for public purposes are entitled to just compensation. As compared to eminent domain proceedings, the coerced releases were ordered without allowing the entities whose claims are taken to prove the values of their individual claims and without proof of the value they receive, let alone proof it amounts to just compensation.
Deprivation of Fundamental Rights. One of the unenumerated, fundamental rights protected from denial and disparagement by its exclusion from the Bill of Rights, and repeatedly recognized by the Supreme Court, is the right to sue. Liberty and property rights are meaningless if their violations cannot be remedied in court. Coerced releases eliminate creditors' rights to sue shareholders receiving the coerced releases.
Violation of Fifth Amendment Procedural Due Process. The constitutionality of bankruptcy law depends on a fair distribution of the debtor's assets to creditors suffering discharge of their claims. Shareholders receiving coerced releases, however, are left with assets for themselves and to pay their personal creditors in full, while they pay an undetermined fraction of the discharged claims against them. That distribution scheme has no attributes of fairness compared to the distribution schemes in the Bankruptcy Code.
Violation of Article III Judicial Power. Coerced releases are issued without allowing the creditors suffering them to sue, quantify, and enforce their claims against the released shareholders. Withdrawal from Article III judicial cognizance of the creditors' tort and contract claims for money damages violates the Article III judicial power.
Violation of Separation of Powers Principle. If the Bankruptcy Code authorizes courts to deprive creditors of their rights to sue the released shareholders in exchange for what the released shareholders contribute to the reorganization, Congress violated the separation of powers principle by altering the Article III judicial power. And it did so without providing guardrails, thereby either unconstitutionally inviting the creation of federal common law, delegating its legislative power, or violating the major question and vagueness doctrines.
The bankruptcy power neither authorizes nor condones any of the foregoing violations. The Supreme Court has expressly ruled the bankruptcy power may not override fundamental rights.
Bankruptcy Code section 1123(b)(6), by limiting chapter 11 plans to provisions consistent with title 11, does not authorize coerced releases, except in asbestos cases. The releases of shareholders are inconsistent with the Bankruptcy Code's disclosure requirements, best interest test, criteria for discharge, and distribution scheme. Thus, as a statutory matter, coerced releases are not authorized by the Bankruptcy Code, except in asbestos cases where they are statutorily authorized, but unconstitutional for all the foregoing reasons.
---
1 Martin Bienenstock is chairman of the Business Solutions, Governance, Reorganization & Bankruptcy group at Proskauer Rose LLP. He teaches Corporate Reorganization at Harvard Law School, University of Michigan Law School, and University of Pennsylvania Law School. This article reflects only his, and not his employers', opinions.
---
Copyright 2023 Creditor Rights Coalition
Please contact [email protected] for reprint permission.