Theater advertiser files for BK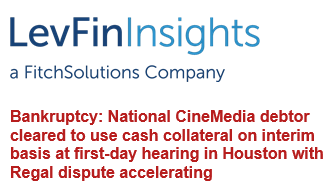 ---
Cha Ching!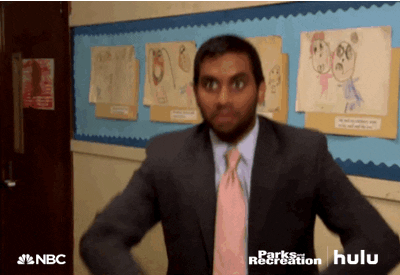 ---
FTX rolling in the dough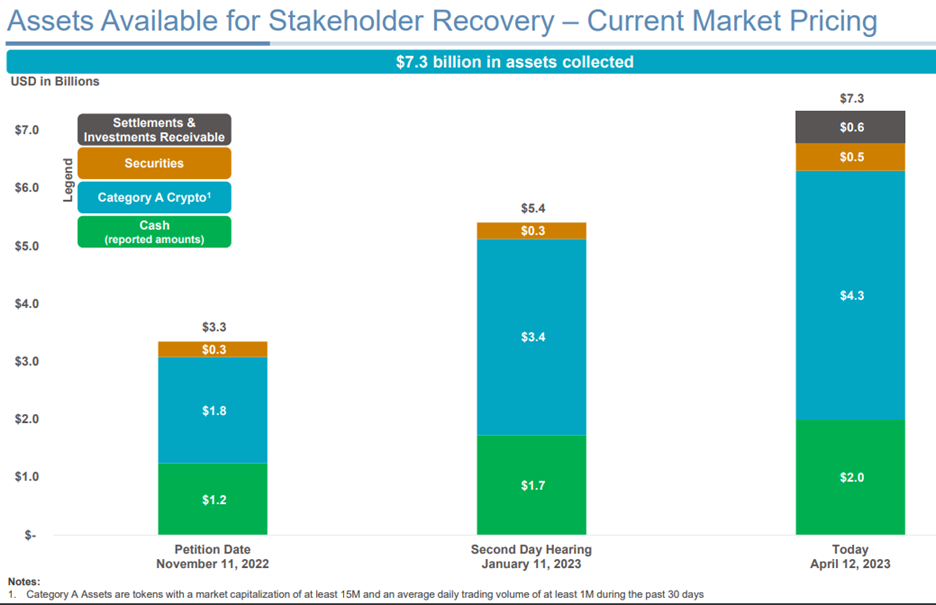 ---
FTX Interim Report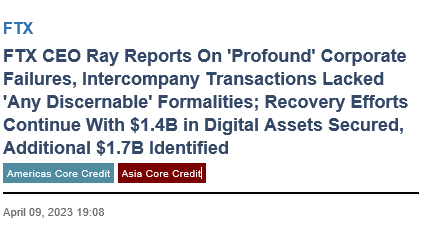 ---
Well said!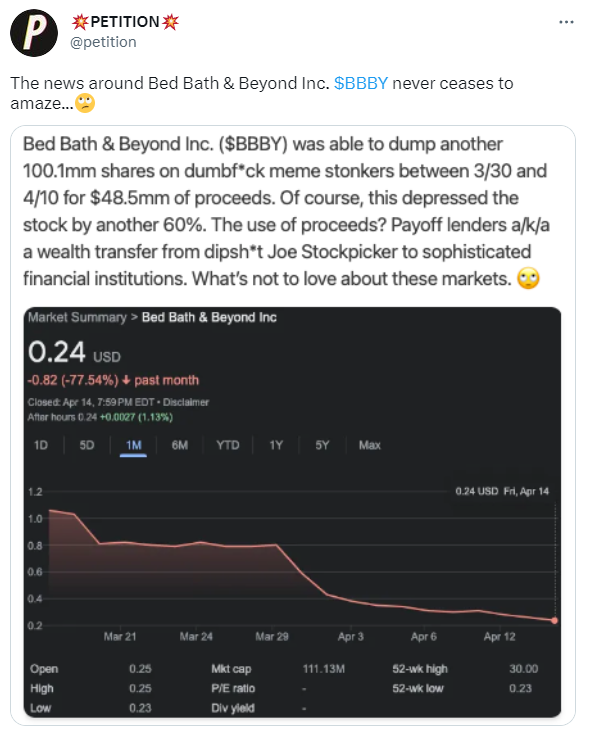 ---
CRE in the news….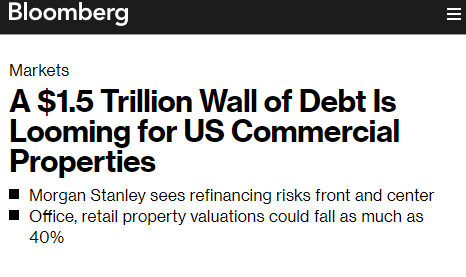 ---
CMBS spreads have widened in recent weeks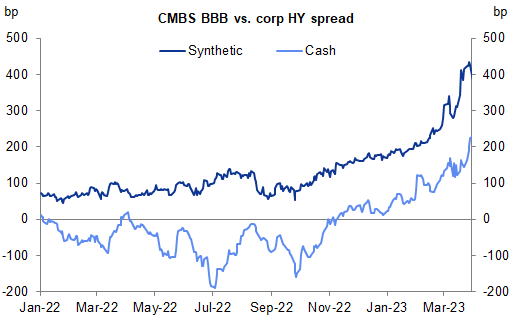 ---
Morgan Stanley on CRE stress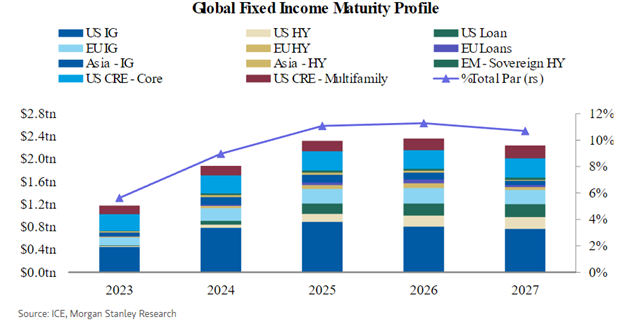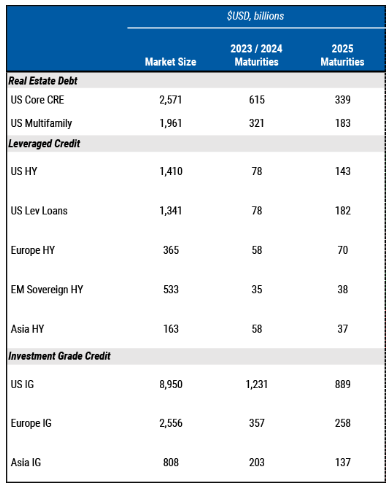 ---
Goldman on CRE stress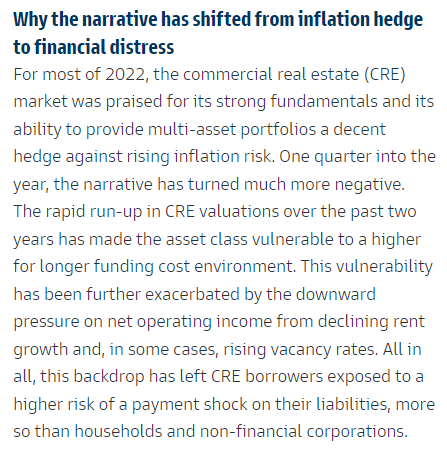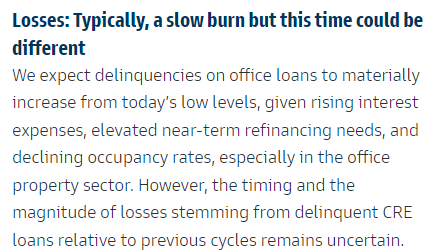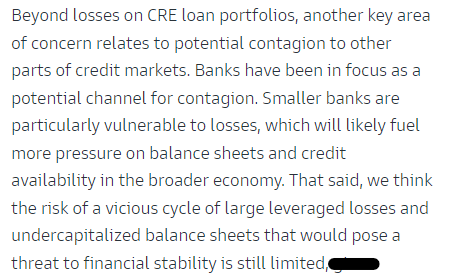 Tell us what you think about possible cracks in the CRE markets. Much ado about nothing?
Our take:
CRE is more likely to represent the excessive leverage of the mortgage bust with wider implications for the banking sector. Look out below! 
---
Oh the games they play…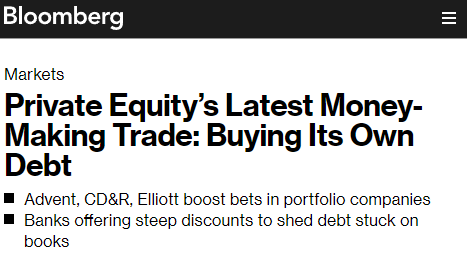 ---
Risks of fiscal policy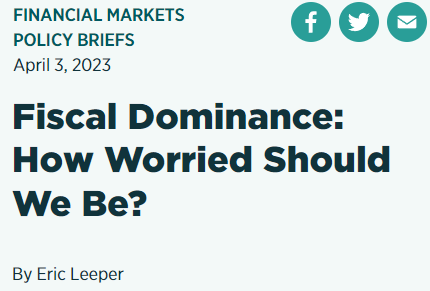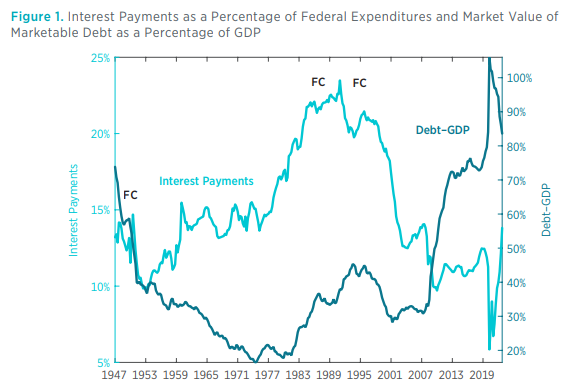 ---
Inflation cooling in charts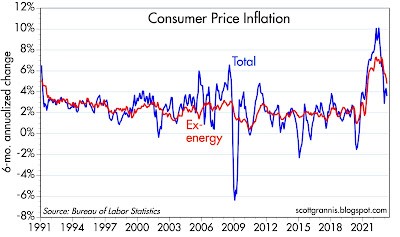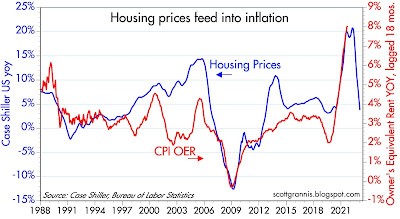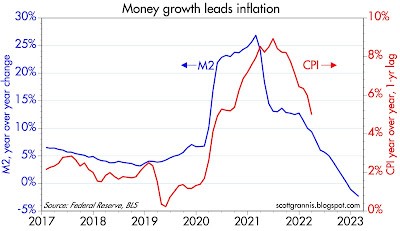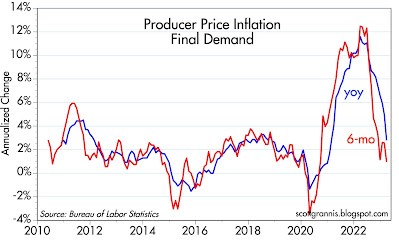 ---
Save the Date:
June 27, 2023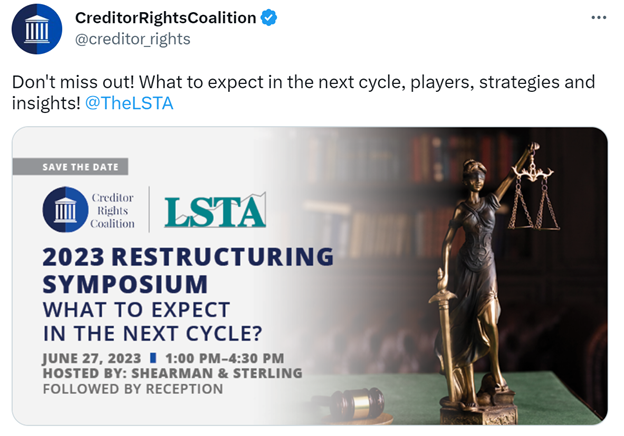 ---
Read our recent coverage:
Where Are We In The Credit Cycle?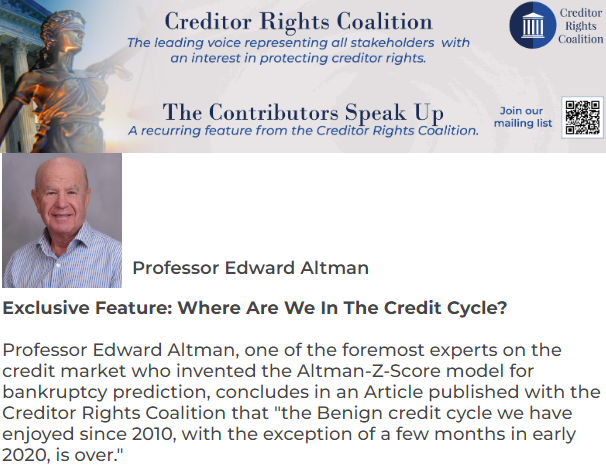 ---
Read our recent roundtable: Women in Credit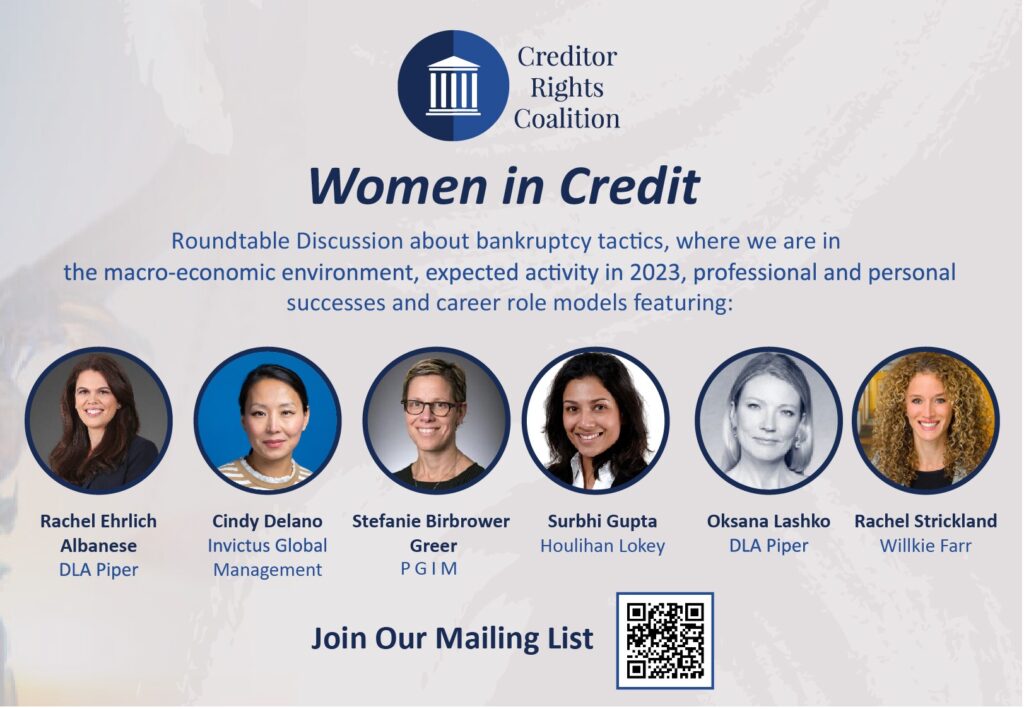 ---
Read our recent coverage:
Contributor Rachel Ehrlich Albanese in discussion
|with Dominique Miele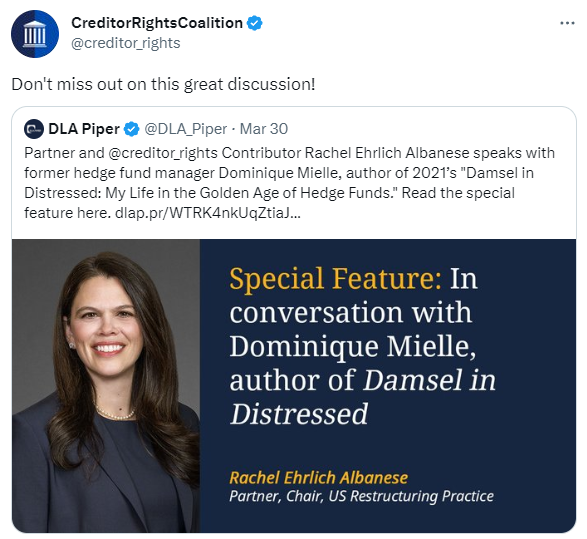 ---
Read our recent coverage from Contributor Cliff White on Examiners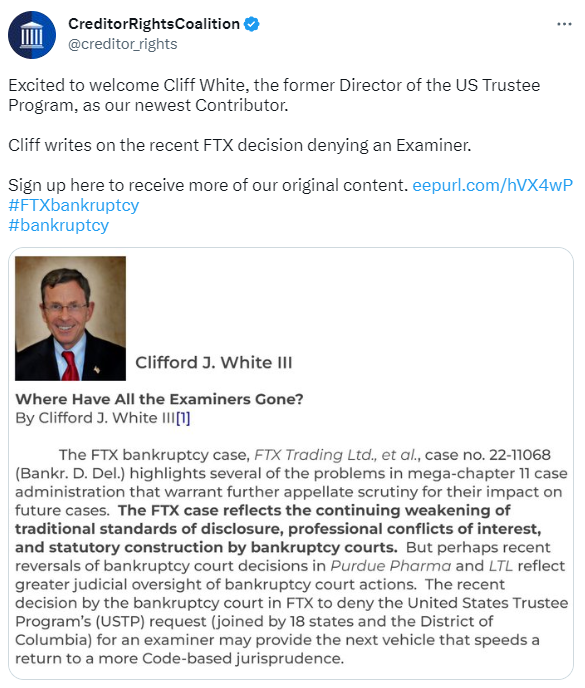 ---
Look out for more great features from our Contributors




---
Have something interesting to share?
email us at [email protected]
---
Upcoming Events
April 17: TMA: Judges Fireside Chat
April 20: ABI: Annual Spring Meeting
April 21: International Insolvency Institute/ SDNY BK Court: Model Law on Recognition of Insolvency-Related Judgments
April 26: TMA NYC: Distressed Investing Seminar
April 27: LSTA: The Private Credit Industry Conference on Direct Lending and Middle Market Finance
May 4: **NEW EVENT** EMTA: Emerging Markets Forum on Distressed Debt
May 16: LSTA & Deal Catalyst: Annual CLO Conference
May 24: ABI: New York City Bankruptcy Conference
May 27: SAVE THE DATE: Creditor Rights Coalition & LSTA 2023 Restructuring Symposium