2023 Restructuring Symposium
Registration Closed 
waitlist available for a short time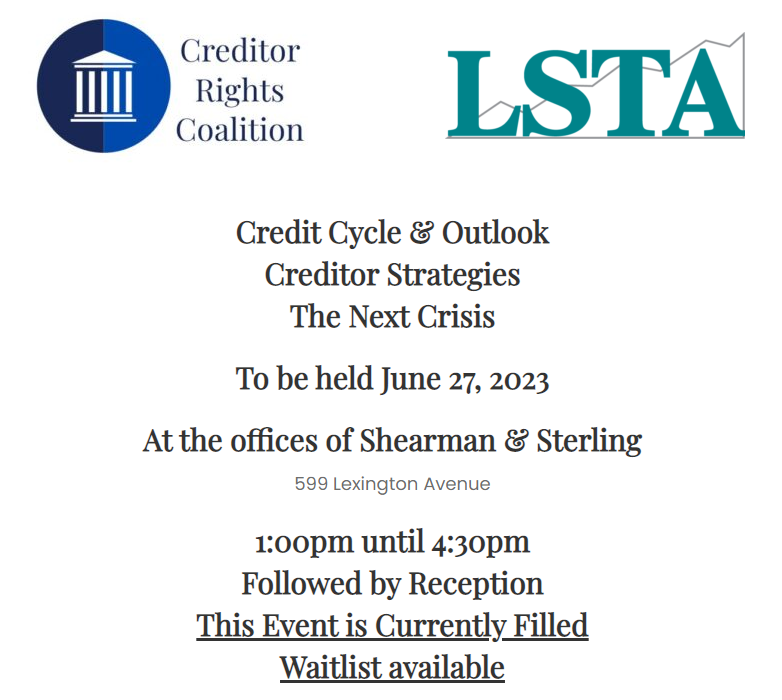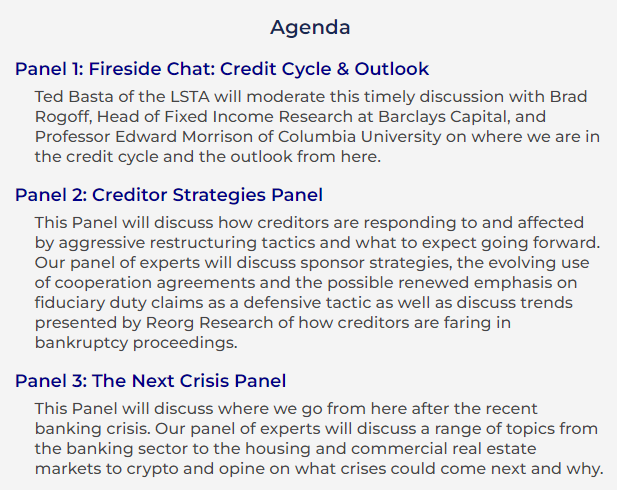 ---
"Envision Blocker" back in the news
2022's slate of aggressive LMEs included the Master Class from Envision Healthcare
A J. Crew-like transfer of valuable assets to unrestricted subsidiaries with Serta-like multi-layered uptiering transactions and other non-pro rata debt exchanges brought fears to lenders eyes and the coining of a new phrase: the "Envision blocker"
Aptly summarized by our friend Max Frumes @LevFinInsights here:

---
Envision just another road to nowhere
EXCLUSIVE CONTENT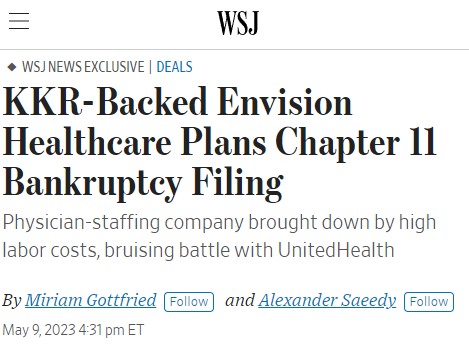 Will Envision's demise be a clarion call or will it merely provide the roadmap for more aggressive LME transactions?
---
Monitronics to (re)-join chapter 11 club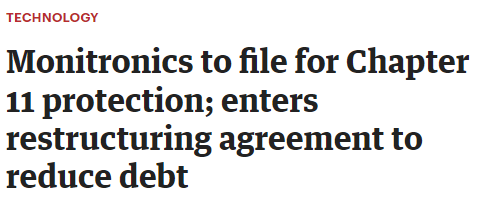 ---
Is something amiss here?
Exclusive Content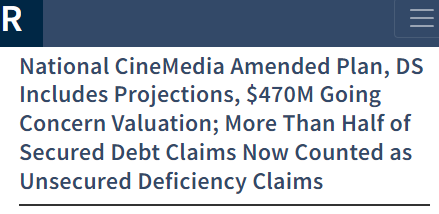 ---
Creditors fight back
co-op agreements back in the fray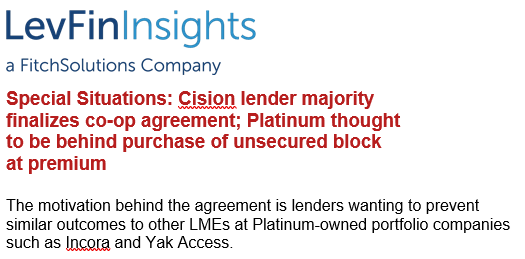 ---
Loading up for violence?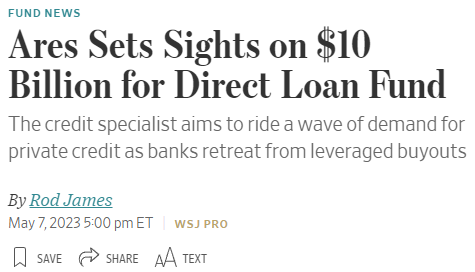 ---
Riverbed exploring BK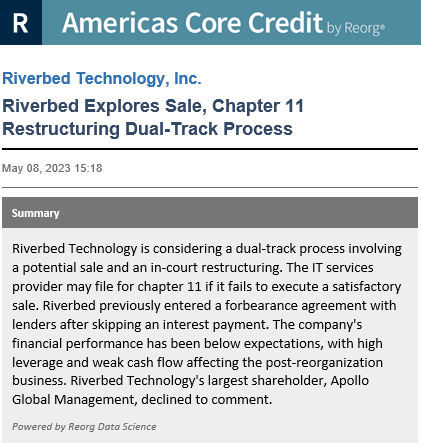 ---
Grudge match continues over tax refunds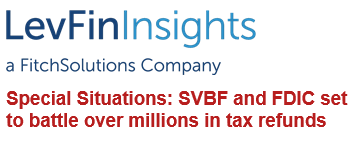 ---
Bitcoin DIP loan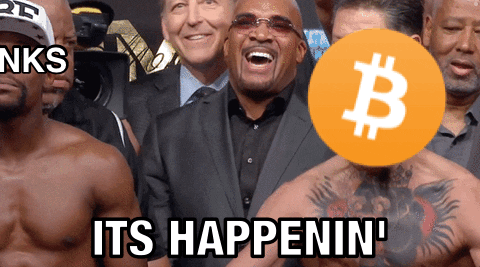 ---
What we're watching
---
In other news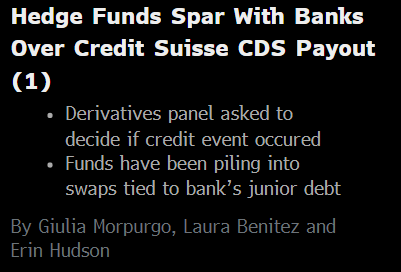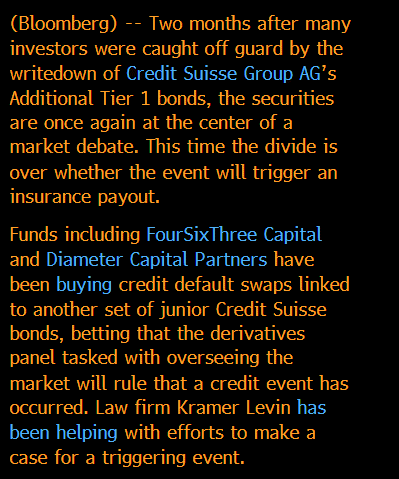 ---
Goldman anticipates strong 2023 earnings
no recession here!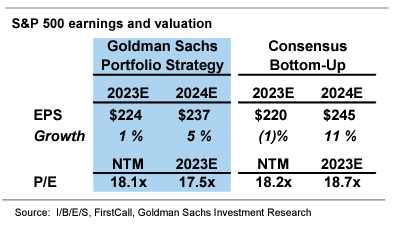 ---
Read our recent coverage:
Where Are We In The Credit Cycle?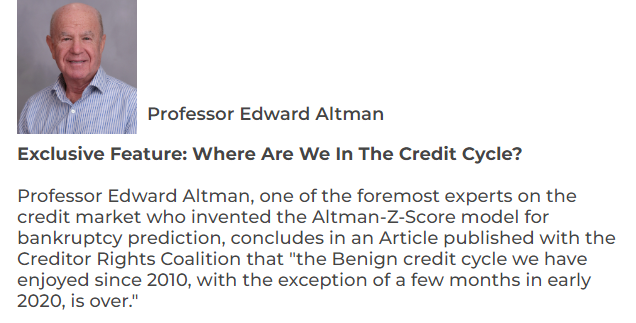 ---
Read our recent coverage: Contributor Cliff White on Examiners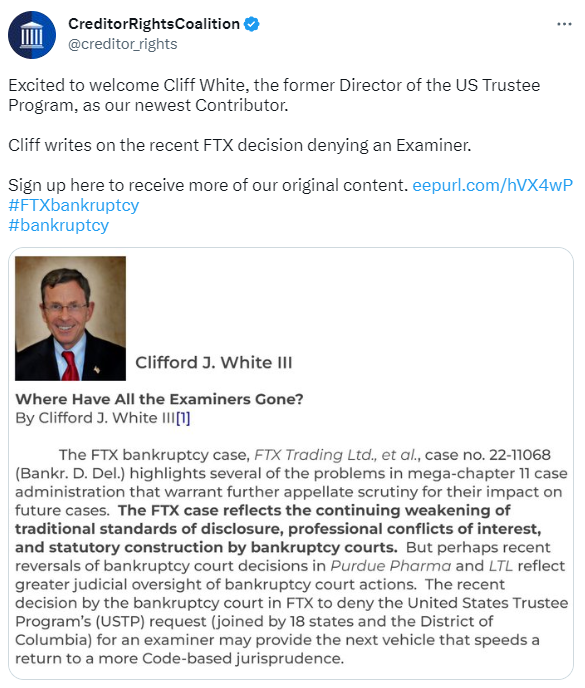 ---
Look out for more great features from our Contributors




---
Have something interesting to share?
email us at [email protected]
---
Upcoming Events
May 16: **NEW EVENT** IMN: Real Estate Mezzanine Financing & High Yield Debt Forum
May 16: LSTA & Deal Catalyst: Annual CLO Conference
May 18: LSTA/LMA: Joint NY Conference
May 23: NCBJ/ABI: Behind the Bench: Crypto Bankruptcies: Thinking Through Emerging Issues and Cross-Border Cases
May 24: ABI: New York City Bankruptcy Conference
May 27: SAVE THE DATE: Creditor Rights Coalition & LSTA 2023 Restructuring Symposium