Historic US default averted!
Exclusive Content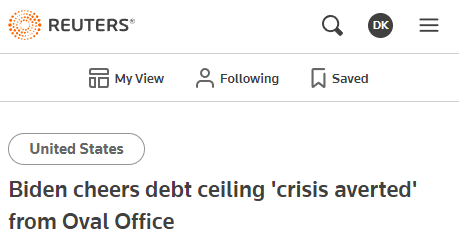 ---
Another "PET" (a/k/a uptier) bites the dust!
Exclusive Content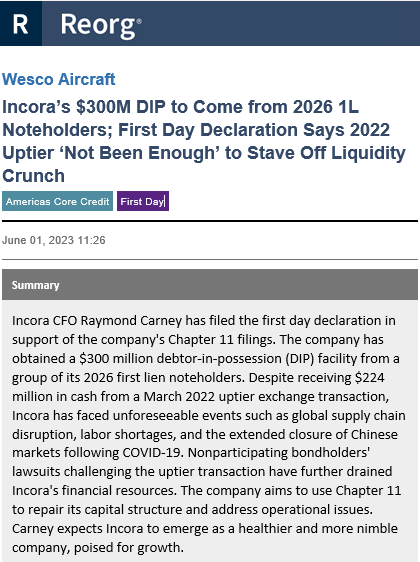 ---
DIPs are the new exit
and why not with these fees!?!?!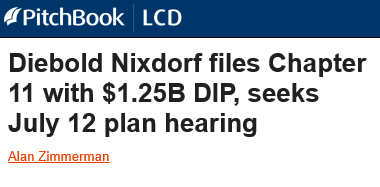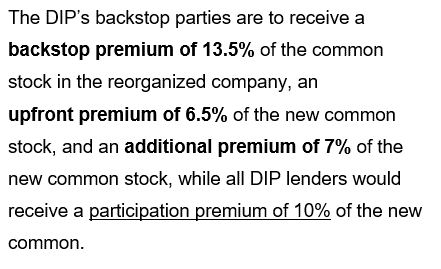 Our take:
It's hard to be a creditor when 27% of the common is reserved for a DIP to exit facility. 
---
KKR-backed Genesis files for BK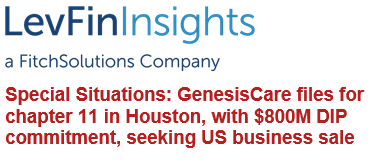 ---
Third party releases are back!
Wachtell, Lipton, Rosen & Katz on the Purdue opinion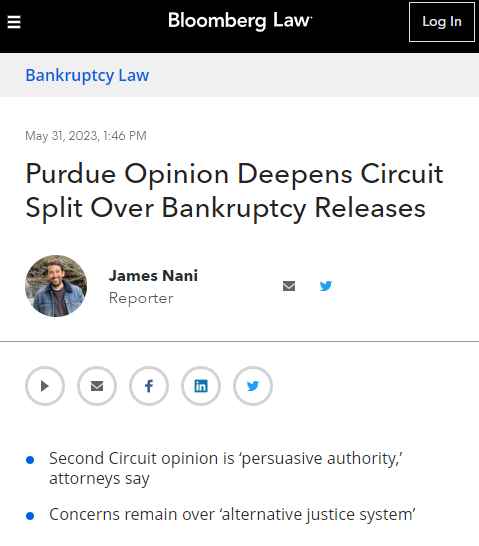 ---
Tell us what you think:
Did the Court get it right? Will the standard articulated by the 2nd Circuit prove to be more rigorous than current practice? Will this guidance now make the SDNY a more welcoming place for tort cases? How will creditors fair under this new regime?
---
FTX examiner decision up to 3rd Circuit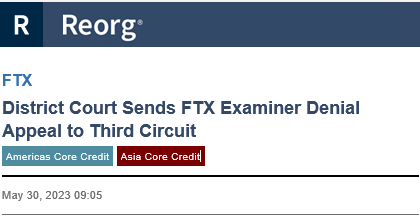 ---
Double-dip financing is back!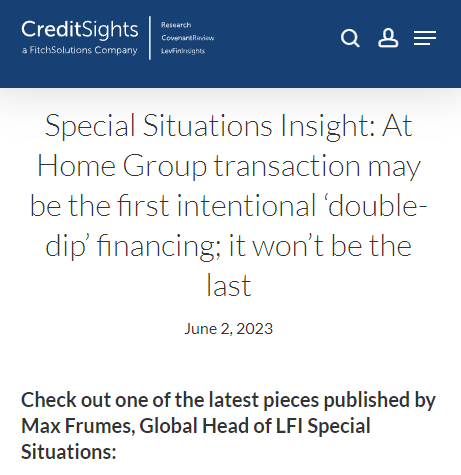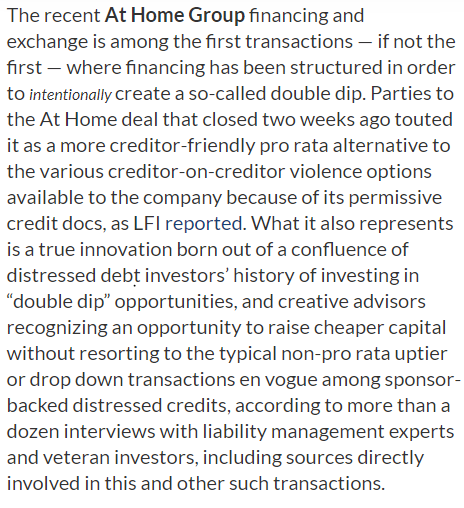 ---
What we're watching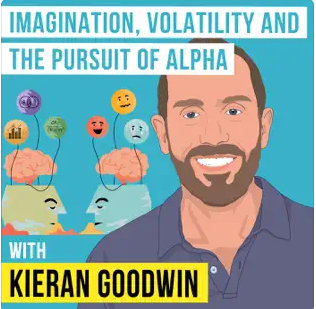 ---
Resilient HY market?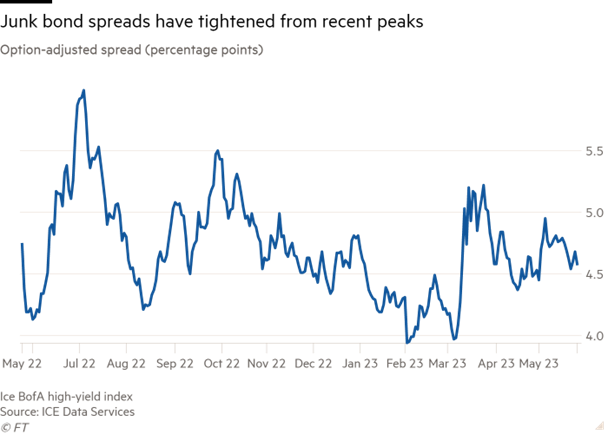 ---
Or, just the calm before the storm?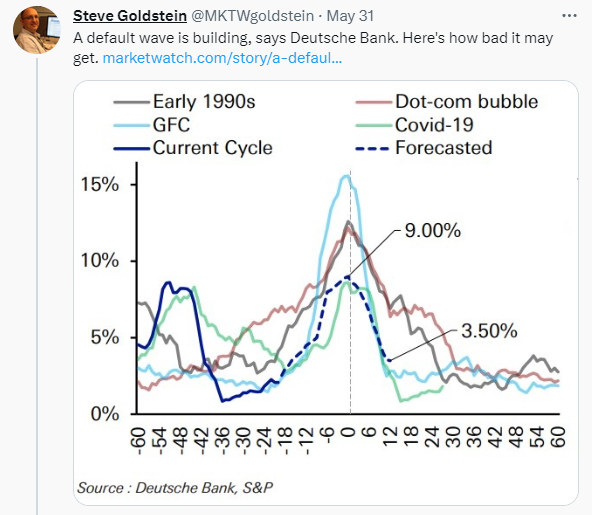 ---
Read our recent coverage:
"Open Market" Purchases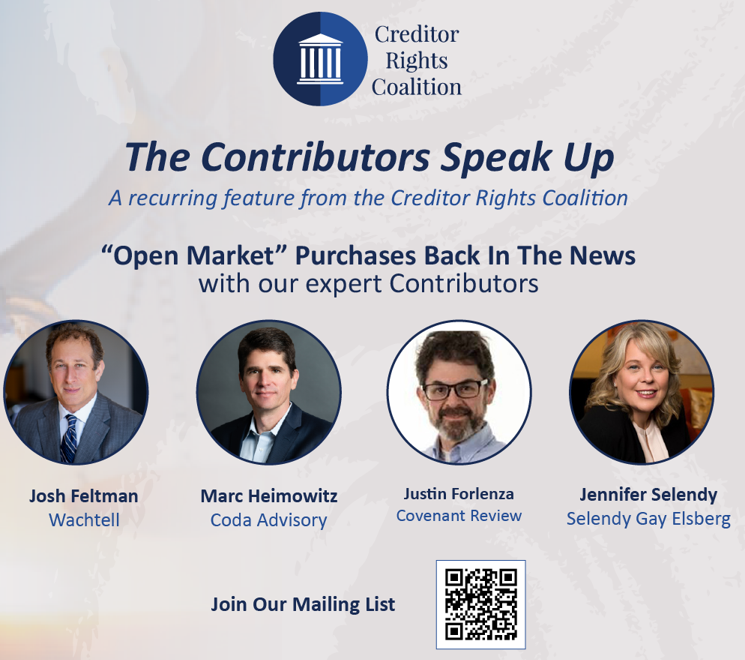 Click here to tell us what you think.
Should an "open market" purchase be liberally construed to conform to sophisticated parties intentions or are there other limiting factors?
(answers remain anonymous)
Read the full length feature here.
---
Read our recent coverage:
Where Are We In The Credit Cycle?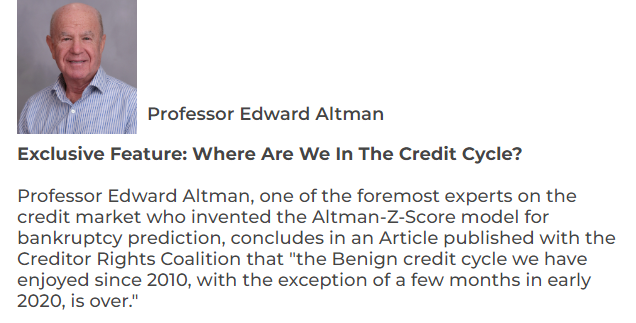 ---
Read our recent coverage: Contributor Cliff White on Examiners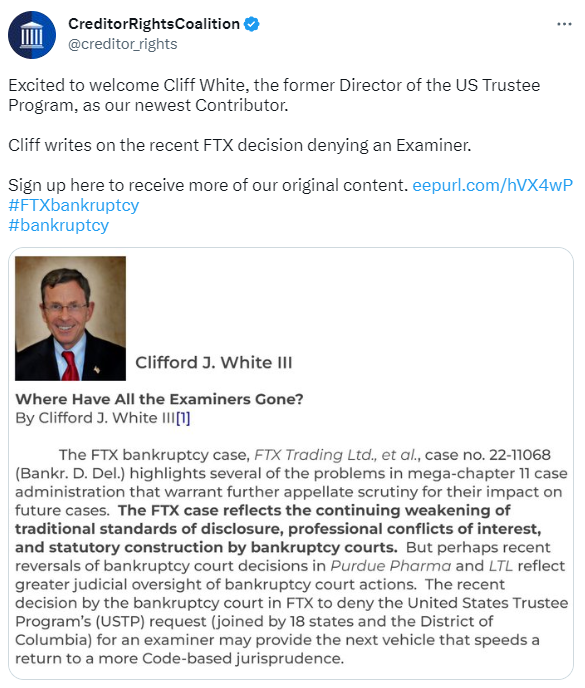 ---
Look out for more great features from our Contributors




---
Have something interesting to share?
email us at [email protected]
---
Upcoming Events
June 7: Navigating Uncertainty: Insights on the Global Economic Outlook
June 8: INSOL: Recent Developments in the Chinese Real Estate Market
June 8: LSTA: After the Failures–What's Next for the Banking Sector and Venture Lending?
June 27: REGISTRATION NOW CLOSED: Creditor Rights Coalition & LSTA 2023 Restructuring Symposium
August 22: ABI/NCBJ: Tackling Emerging and Recurring Mortgage Issues in Individual Bankruptcy Cases