Save the Date:
June 27, 2023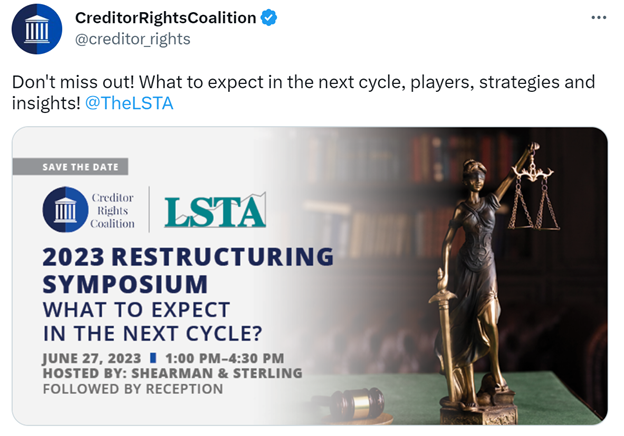 ---
J&J chapter 22!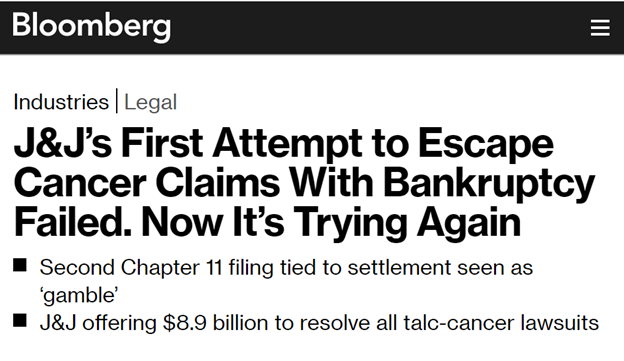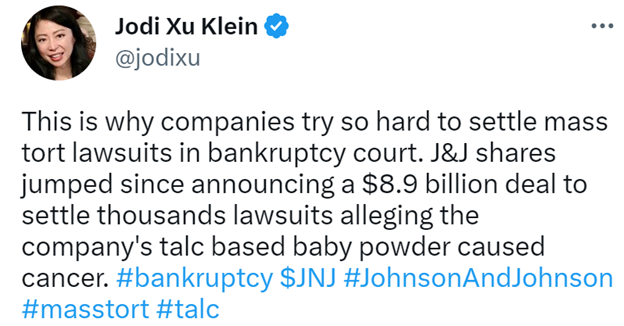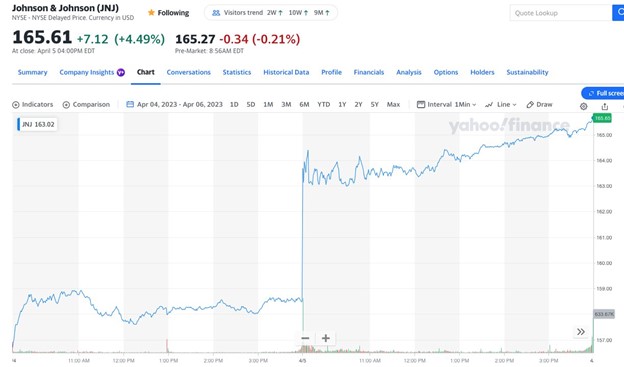 ---
Virgin Orbit crashes

---
Another liability management exercise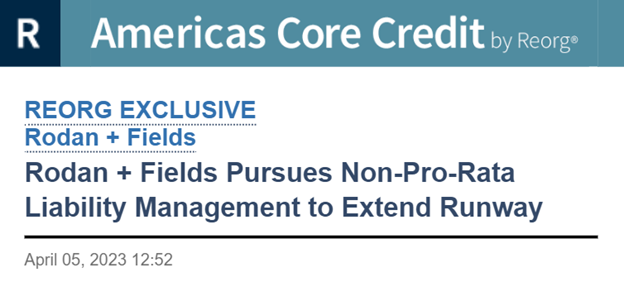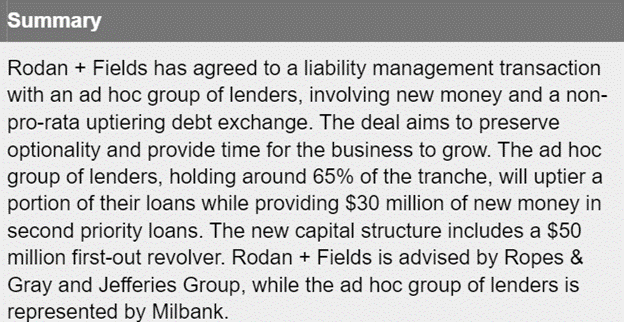 ---
Courts push back on aggressive
liability management techniques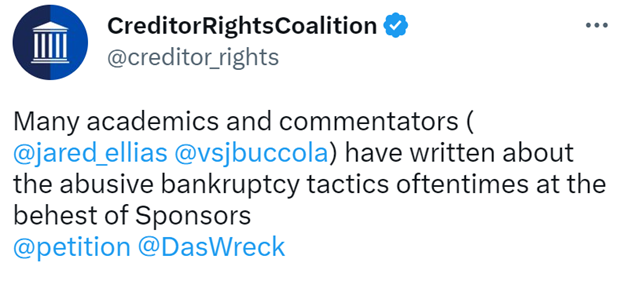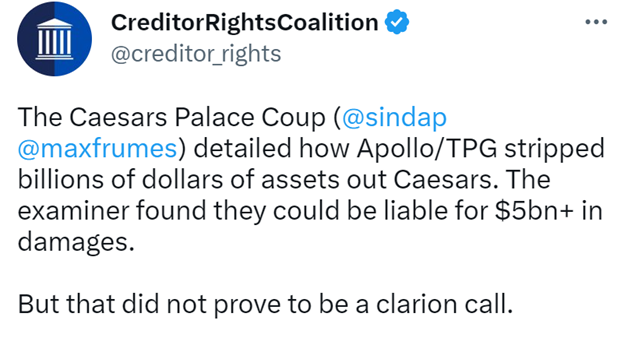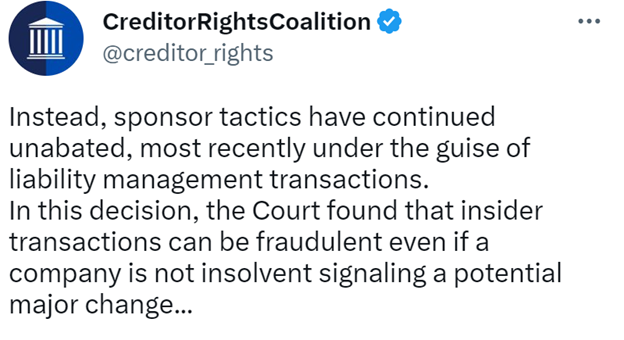 ---
Bausch decision
---
We always struggled with this one…

Our take:
Not sure we would call this a win. Going after McKinsey always seemed
like a personal grudge match rather than a fight over principal. 
---
RadioShack in trouble again…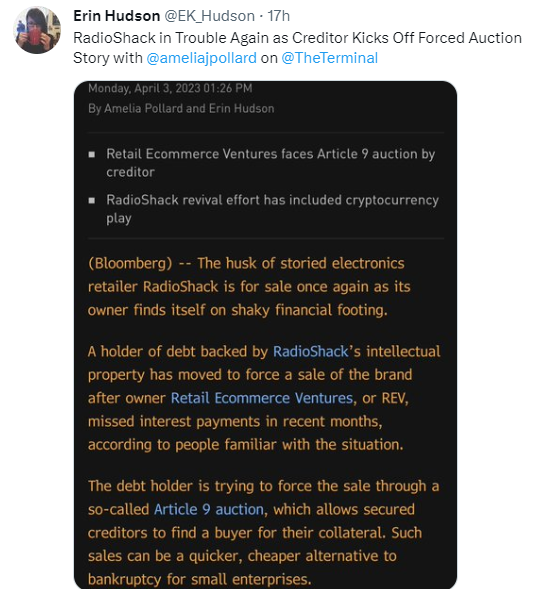 ---
Lenders contracts are enforceable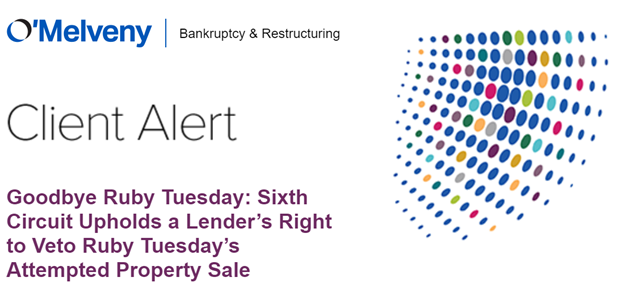 ---
Paul Singer speaks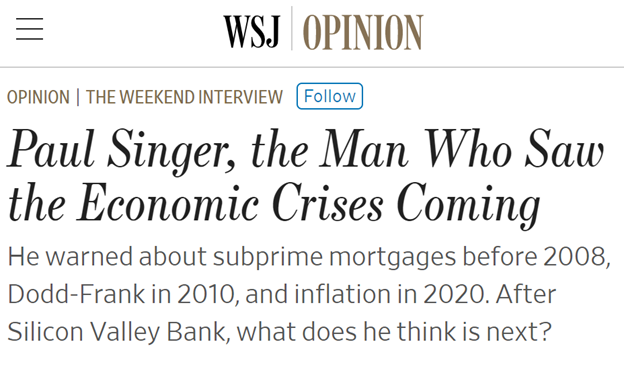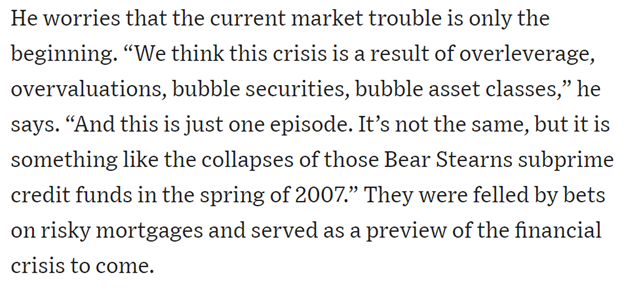 ---
Jamie Dimon speaks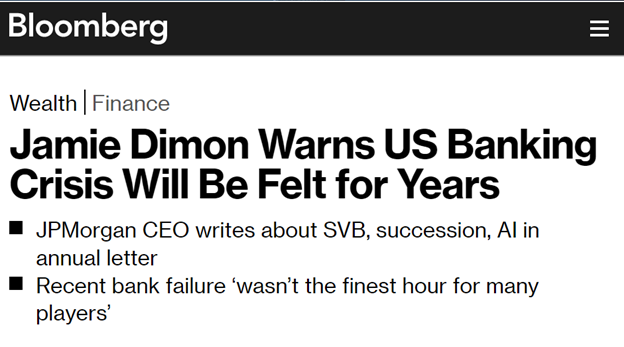 ---
Read our recent coverage:
Contributor Rachel Ehrlich Albanese in discussion
|with Dominique Miele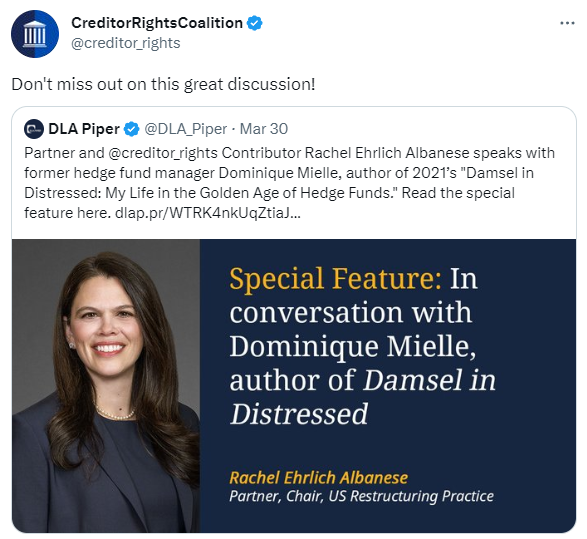 ---
Read our recent roundtable: Women in Credit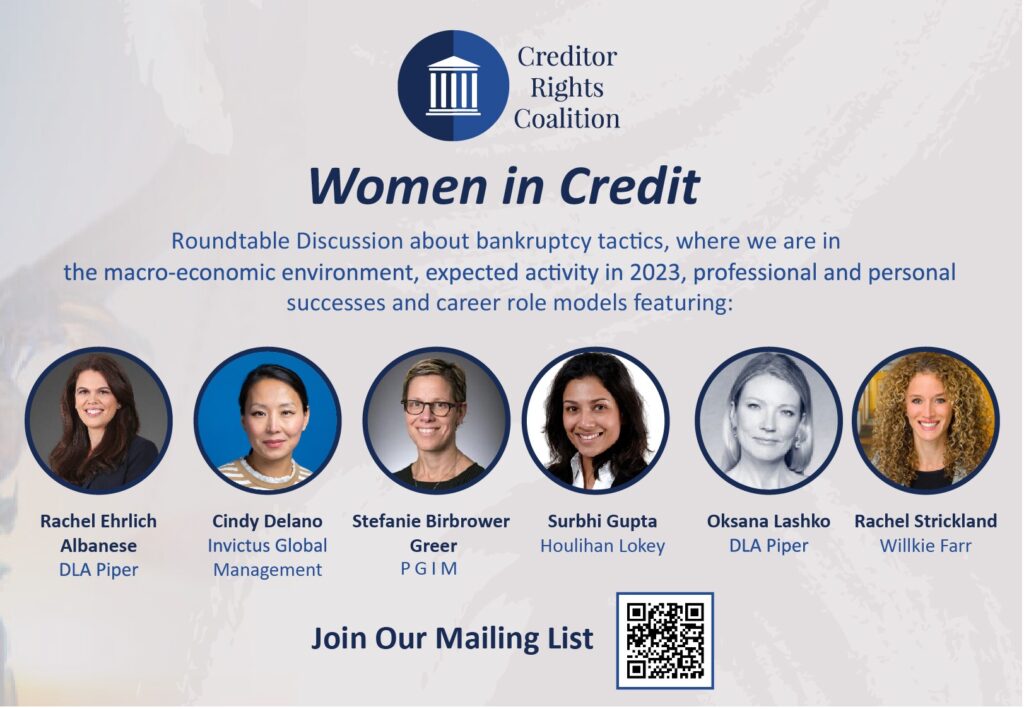 ---
Read our recent coverage from Contributor Cliff White on Examiners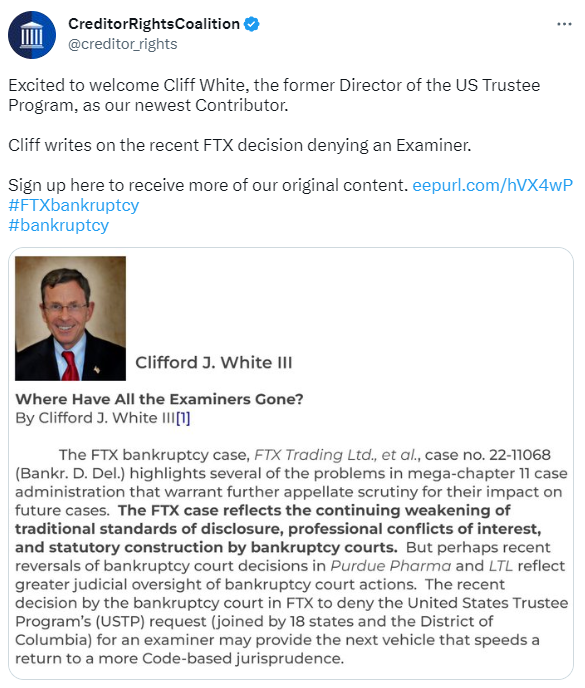 ---
Look out for more great features from our Contributors




---
Have something interesting to share?
email us at [email protected]
---
Upcoming Events
April 11: ABA: Violence in Credit Markets: What are "Priming" and "Uptiering" Transactions and What Can Loan Parties Do About Them?
April 13: 2023 Financial Restructuring Roundtable
April 17: TMA: Judges Fireside Chat
April 20: ABI: Annual Spring Meeting
April 21: International Insolvency Institute/ SDNY BK Court: Model Law on Recognition of Insolvency-Related Judgments
April 26: TMA NYC: Distressed Investing Seminar
April 27: LSTA: The Private Credit Industry Conference on Direct Lending and Middle Market Finance
May 4: **NEW EVENT** EMTA: Emerging Markets Forum on Distressed Debt
May 16: LSTA & Deal Catalyst: Annual CLO Conference
May 24: ABI: New York City Bankruptcy Conference
May 27: SAVE THE DATE: Creditor Rights Coalition & LSTA 2023 Restructuring Symposium