First Republic teeters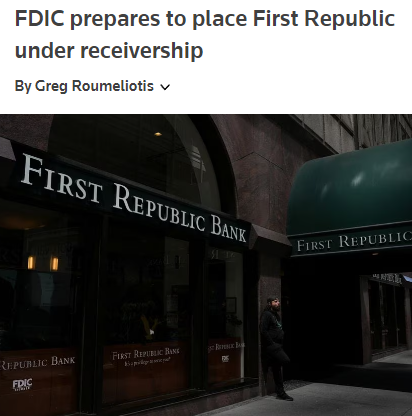 ---
Binance deal collapses…
Will crypto bankruptcies become forced cash
liquidations over regulatory concerns?
As noted by our friends @Cherokee Acquisition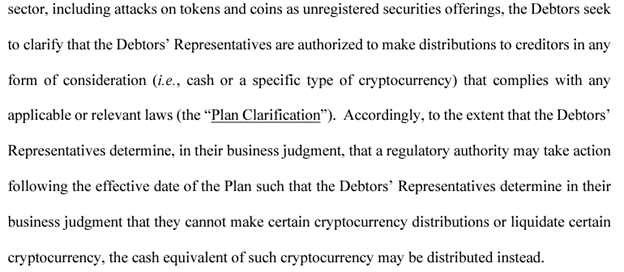 ---
Federal Reserve criticizes itself on bank failures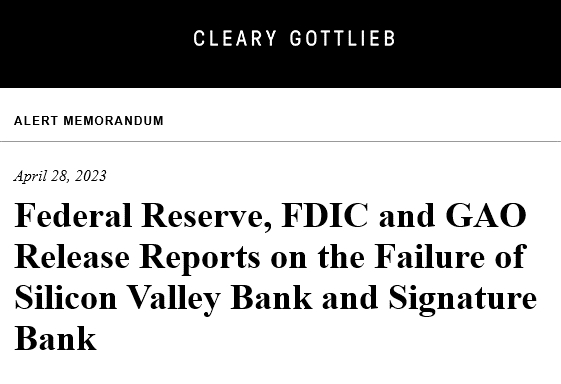 ---
5th Circuit takes on 'Open Market Purchase' decision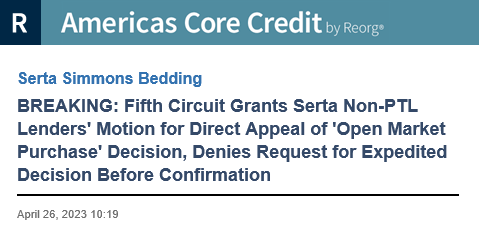 ---
Will Serta ruling create more chaos in the credit markets?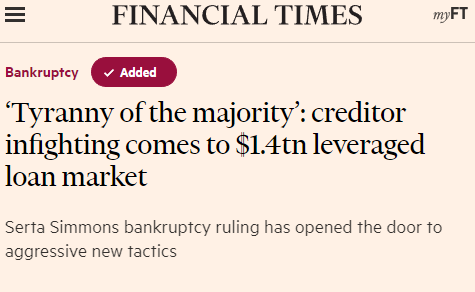 ---
Creditors fight back!


---
Uptiers opening up?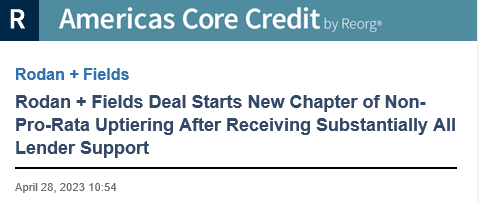 Our take:
Will markets choose order over chaos?
---
Deathtrap triggered and one to watch…


As noted by our friends @Petition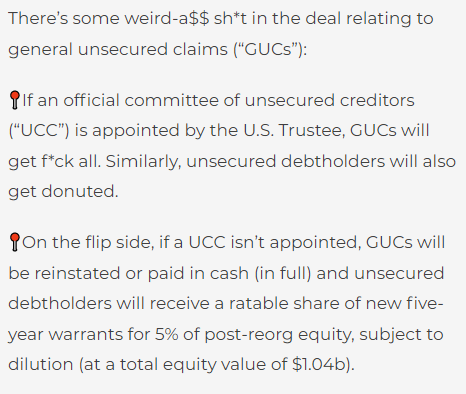 Our take:
With the UCC appointment the deathtrap has been triggered, and, oh, by the way, the secured creditors are gifting 14% of the equity to the parent company!
Unsecureds get a donut while equity gets $$$$.
---
What we're reading
MNK make-whole analyzed


Do you think a make-whole should be paid if debt is reinstated?
---
SVB & FDIC slugfest coming up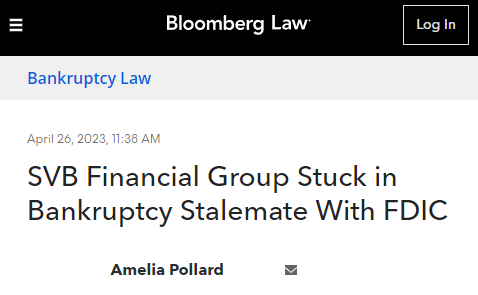 ---
FTX creditors on losing end…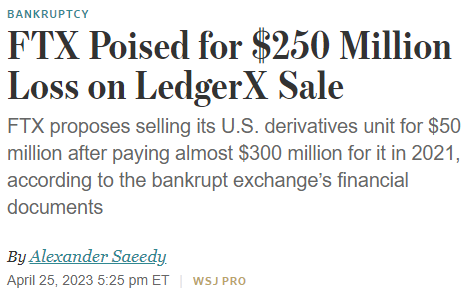 ---
Creditor recoveries in the spotlight



---
Don't want to miss
livestreamed event
---
GS on S&P and earnings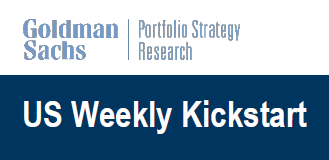 ---
Save the Date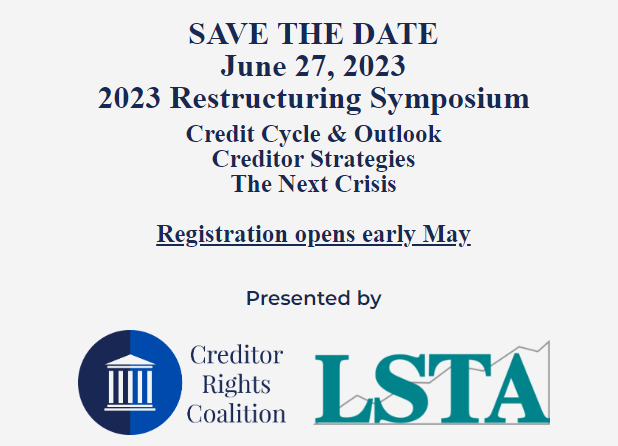 ---
Read our recent coverage:
Where Are We In The Credit Cycle?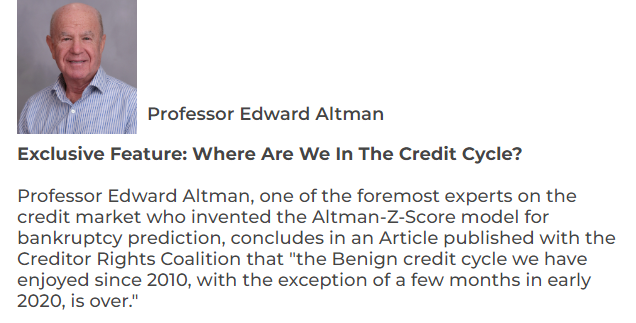 ---
Read our recent coverage from Contributor Cliff White on Examiners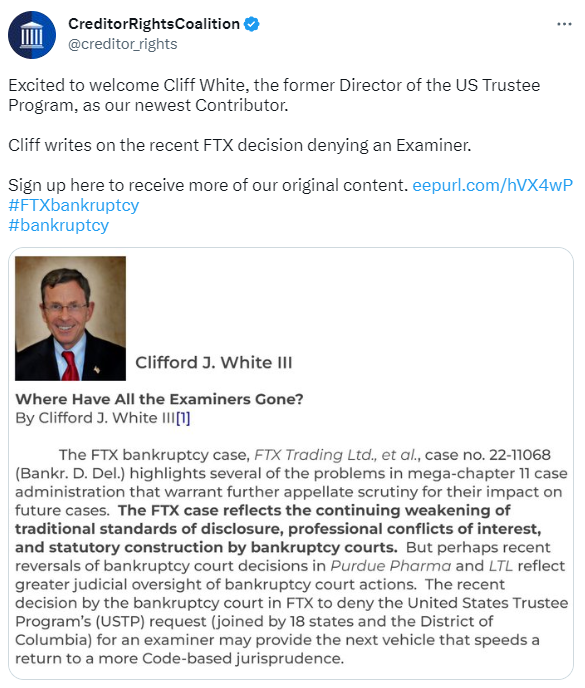 ---
Look out for more great features from our Contributors




---
Have something interesting to share?
email us at [email protected]
---
Upcoming Events
May 1: **NEW EVENT** Milken Institute: Evaluating Credit Market Dislocations
May 4: Selendy Gay Elsberg/J.F. Lehman: Seminar on Liability Management Transactions
May 4: EMTA: Emerging Markets Forum on Distressed Debt
May 9: LSTA: Liability management transactions and the Serta Case: What is an open-market purchase anyway?
May 16: LSTA & Deal Catalyst: Annual CLO Conference
May 18: LSTA/LMA: Joint NY Conference
May 23: NCBJ/ABI: Behind the Bench: Crypto Bankruptcies: Thinking Through Emerging Issues and Cross-Border Cases
May 24: ABI: New York City Bankruptcy Conference
May 27: SAVE THE DATE: Creditor Rights Coalition & LSTA 2023 Restructuring Symposium