Joel Moss (Shearman) Speaks on Intra-Creditor Warfare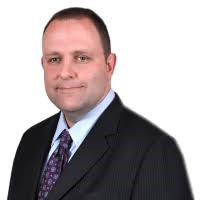 I was honored to participate in the recent Creditors' Rights Coalition Symposium on Creditor on Intra-Creditor Warfare. I was struck by the divergent views on what type of actions by market participants is or is not permissible and how far parties can go without ultimately running afoul of concepts like the implied covenant of good faith and fair dealing, which is generally reserved for situations where no contractual provision addresses a given issue, and also how concepts like open market purchases (which is generally an exception to the pro rata treatment requirement in credit agreements) will be interpreted by courts.
At the end of the day, I don't believe the term creditor on creditor warfare has much utility. Intercreditor skirmishes are as old as time and now just playing out outside of a formal court process due to lax covenants and flexible debt documents. Parties are merely using the architecture in very flexible documentation created by Sponsors in a manner to either protect their existing position in debt or make large returns as an offensive matter. In the end, parties will do what is in the best interests of their investors as a fiduciary matter, and Sponsors will use the leverage in debt documents to extend their optionality and runway, sometimes pitting creditors with divergent interests against one another. It remains to be seen whether courts will be effective gatekeepers to limit any perceived mischief, particularly given that the letter of the debt documents likely permits many of the liability management transactions at issue and given many of the litigations on these issues settle. So far, the trend has been for sponsors and creditors to do the transaction first and settle later if there is litigation. If there is no definitive guidance from courts, it will be up to market participants to push back in syndication on provisions in debt documents that could lay the foundation for intercreditor skirmishes down the line.