Transparency in the Bankruptcy Process Part I
The third topic our Contributors tackle is transparency in the bankruptcy process.
We asked our Contributors why creditors and debtors feel constrained by the transparency of the bankruptcy process. They jumped right into one of the more controversial topics: "the timely and complete disclosure of a party in interest's 'agenda.'" (Levinson). "What is the purpose of th[is] requested disclosure? And is that purpose legitimate?" asked another Contributor (Millar). He concludes that "negotiation should [not] be cabined by what the creditor's adversary thinks is an appropriate return on an investment." We couldn't have said it better.
Judge Schmidt, the former Chief Judge of the Southern District of Texas, again brings us back to basics: "You lose your financial right to privacy when you file for bankruptcy. It's an open kimono. …debtors have to disclose all financial information. Same for creditors. Disclose everything that is relevant." Well said, your Honor.
Here's what we asked our Contributors:
Both creditors and debtors bemoan the increased transparency that comes from participating in the Chapter 11 process. Debtors often fear disclosure of financial information, business plans or cost cutting details that could put them at a competitive disadvantage and/or impact internal morale. Creditors, on the other hand, often fear disclosing their trading details could alert competitors to their strategy in the case. The ABI Commission noted in its Final Report that "none of [Chapter 11's] required disclosures provide . . . parties in interest with financial data that could assist the parties in valuing the debtor's business or assets." What do you think? Would enhanced disclosures of business information (such as those required by the recently updated Monthly Operating Reports or SEC reporting during bankruptcy) provide much-needed information? Or, result in a chilling effect on Chapter 11 filings? Would requiring creditors to disclose their trading positions make it more difficult for creditors to participate in the process? Or, is transparency necessary for the legitimacy of the process? What's your view? What other changes would you want to see?
Sidney Levinson, Debevoise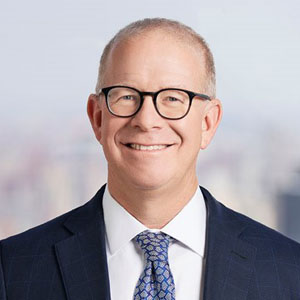 During the four-plus decades since enactment of the Bankruptcy Code in 1978, the rules and practices governing disclosure of information have evolved over time to address the competing needs of debtors and other parties in interest, as well as the bankruptcy courts. When chapter 11 was originally enacted, the primary source of transparency was the disclosure statement, required to accompany every plan of reorganization, and designed to provide creditors and shareholders with "adequate information" to evaluate whether or not to vote in favor of such plan. It soon became apparent that the rights of various parties in interest can be heavily impacted by relief granted at the outset of a bankruptcy case, under first day orders or otherwise. This led not only to changes in local rules and practice designed to spotlight the potential impact of such relief, but also the filing of detailed "first-day declarations" that provide parties in interest with an immediate and more detailed description of the debtor's business and capital structure.
Some of the current debate over transparency is rooted in the trading of debt instruments and other claims, which provides a substantial benefit to creditors that prefer to liquidate their claims (at a discount) rather than await distribution under a plan of reorganization or otherwise. Not surprisingly, potential buyers and sellers of claims generally prefer access to more information, while debtors generally prefer to keep such information confidential—whether out of fear that competitors will access such information, vendors will not extend trade credit, or employees will depart. At the same time, debt investors are themselves reluctant to disclose their own trading information to competing investors who might seek to acquire such debt. All of the above are legitimate concerns that require appropriate balancing.
Perhaps a more controversial subject of debate as to transparency concerns the timely and complete disclosure of a party in interest's "agenda." Given that a majority of creditors (two-thirds in amount, more than one-half in number) in a class under a plan can bind a minority of creditors within that class, and that Section 1122 of the Bankruptcy Code requires claims within a class to be "substantially similar," the threat that a minority of creditors could be bound by other creditors with competing, hidden agendas poses an existential threat to confidence in the fairness of the bankruptcy process. The changes to Rule 2019 enacted in 2011, including the obligation of creditors and shareholders to report "disclosable economic interests," were beneficial in this regard. That said, the increasing spate of so-called "creditor-on-creditor violence" that has occurred in recent years, including the use of backstop fees and other incentives to disproportionately benefit certain creditors in a class over others, highlights the need for additional transparency as to the potential effect of such actions on minority creditors who may not otherwise be attuned to such risks.
Jim Millar, Faegre Drinker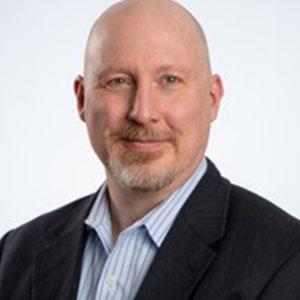 When I hear about efforts to make creditors disclose more information as a prerequisite to participating in a chapter 11 case, I think about a couple questions: What is the purpose of the requested disclosure? And is that purpose legitimate?
Let's think about some basic disclosure by a creditor as to the amount, priority and security for its claim. In the first instance, that information is obviously necessary to ensure that the creditor has standing—it needs a stake in the outcome of whatever issue is before the court. Moreover, a bankruptcy court should have the benefit of knowing those details of a creditor's position so that it is able to contextualize a given creditor's argument. And other parties in interest should have the ability to pressure test that position. No serious dispute exists over the propriety of this fundamental disclosure.
Problems start to arise, however, when debtors and others want to know about a creditor's cost basis and trading history. While one might be able to conceive of some legitimate purpose, I believe the real reason for demanding such information is to get a window into the creditor's economics. One can debate whether providing that information to a negotiating adversary would be helpful or appropriate—I think it probably wouldn't be either. I don't agree that a negotiation should be cabined by what the creditor's adversary thinks is an appropriate return on an investment.
In addition, adversaries might try to paint a creditor as piggish before the bankruptcy court if it argues for a maximum return on its position. That characterization is out of bounds in my view. For the proper functioning of the markets for distressed debt, creditors should be able to push for whatever return they think they can obtain—and others can push back based on the facts and the law. Indeed, we expect parties in a bankruptcy case to be acting in their own self-interest and I simply don't think the argument that "they're making too much profit" really has a place.
I'll also note that some have advanced the view that more disclosure is necessary to understand if a creditor can be relied upon to represent someone else that is not actively participating in the case. For example, can a small bondholder rely on an ad hoc group of bondholders to represent its interests? I don't have a lot of sympathy for free riders—i.e. those that want their interests protected but don't want to undertake the burden or pay the expense of being active. Moreover, we already have Bankruptcy Rule 2019, which provides for some disclosures by certain creditors that seems more than sufficient for these purposes.
The bottom line for me is that I would not favor requiring any additional disclosures by creditors. A simple understanding of a creditor's stake in the proceedings should be plenty to satisfy any legitimate need to evaluate its position. The other reasons for disclosure strike me as nefarious attempts to obtain a negotiating advantage over the creditor or an opportunity to malign the creditor in court.
Hon. Richard S. Schmidt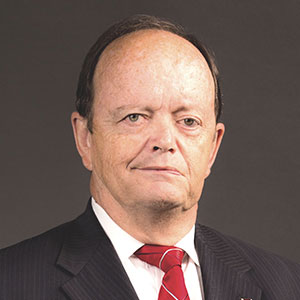 If bankruptcy were a three legged stool, they would be notice, information and negotiation. The system would be hard pressed to work without all three. Judges and parties-in-interest have to make decisions at the speed of business, so the more the Judge knows the more helpful the Judge can be to the parties.
Ultimately, some disputes may have to get litigated but bankruptcy is a system which forces parties to negotiate, especially in big cases. The Judge has to be open to all possibilities. In the Asarco case, I visited the company's mines and plants in Arizona, which gave me context for the decisions I made during the case.
You lose your financial right to privacy when you file for bankruptcy. It's an open kimono. While company secrets need not be disclosed, debtors have to disclose all financial information. Same for creditors. Disclose everything that is relevant.
The first day hearings provide a lot of information to the Judge. In a free-fall bankruptcy, I take what each side says with a grain of salt. But if there's been more pre-bankruptcy planning/negotiation with both creditors and debtors knowing the case, the information given to the judge is more helpful.
---
Guest Contributors Tom Mayer & Nancy Bello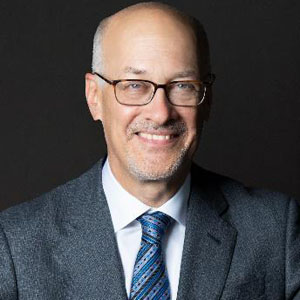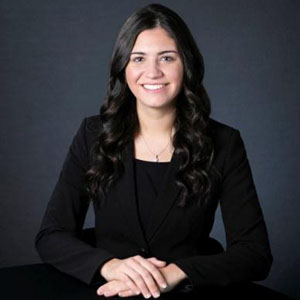 We also welcome Guest Contributors Tom Mayer and Nancy Bello of Kramer Levin to weigh in on the debate. Is the pendulum swinging toward more disclosure? They hope so, and point to Judge Jones heated response in the Brazos Chapter 11 case against the use of sealed orders.
We, ourselves, can't help but cringe reading another "warning" coming from Judge Jones.
Mayer and Bello promise us future insights into overlooked provisions of the Bankruptcy Code, as well as the U.S. Trustee's new rule for monthly reporting, which should make even more information publicly available (at least we hope!).
Breaking the Seal and Restoring the Fishbowl
By Nancy M. Bello & Thomas Moers Mayer1
Parties in a Chapter 11 case, usually debtors, often withhold information from the public record in contravention of law. The Official Committee of Unsecured Creditors (the "Committee") fought that practice in Brazos Electric Cooperative Corporation, Case No. 21-30725 (DRJ) ("Brazos"). U.S. Bankruptcy Judge David R. Jones enforced the law and served notice that "transparency" is important in the Southern District of Texas.
I. The Fishbowl.
Most civil litigation involves a dispute between a few parties who may want to keep their dispute private.
Bankruptcy is different. Bankruptcy involves the resolution of competing claims and interests in a debtor's estate involving a multitude of creditors and other parties, all of whom have an interest in information — especially in information used in court by one party to obtain an order or judgment that affects all parties.
Accordingly, the right of public access in bankruptcy cases has been codified by Section 107(b) of the Bankruptcy Code, pursuant to which information in the record must be available to the public unless the court finds that it is "a trade secret or confidential research, development, or commercial information." 11 U.S.C. 107(b). In that case, such information may be filed under seal if the court so orders. See Bankruptcy Rule 9037. In the Southern District of Texas, "[t]he sealing of documents is discouraged." Local Rule 9037-1(a).
Thus, a Chapter 11 debtor operates in a fish bowl. See In re Alterra Healthcare Corp., 353 B.R. 66 (Bankr. D. Del. 2006).
II. Brazos' Chapter 11 Case.
Brazos Electric Cooperative Corporation ("Brazos") filed for Chapter 11 on March 1, 2021, after the Energy Reliability Council of Texas ("ERCOT") claimed $1.8 billion for one week's power during Winter Storm Uri – a claim which Brazos and the Committee are contesting.
Brazos provides power to sixteen member cooperatives (the "Member Coops"), who supply that power to 700,000 paying customers (representing 1.5 million Texans).
The public interest in Brazos' Chapter 11 case is therefore enormous.
Nevertheless, Brazos, ERCOT and certain Member Coops routinely used protective orders (in the main case and the ERCOT adversary proceeding) to withhold pleadings, exhibits and depositions from the public record.
III. The Protective Orders.
The protective orders authorized designation of information as "Confidential" only if the designating party "reasonably believed" that it should be protected under Section 107(b).
However, Brazos, ERCOT and the Member Coops routinely designated documents as "Confidential," turning Section 107 on its head. Public court hearings became opaque, based on "designated" documents withheld from the public without an order.
IV. Restoring the Fishbowl.
On February 11, 2022, the Committee moved for an order precluding designation without a reason and requiring an order for any filing under seal. The Committee also sought to "de-designate" virtually every document filed under seal in the preceding four months.
At a February 15, 2022 status conference, Committee counsel noted that Brazos and ERCOT were seeking to introduce 490 exhibits under seal without a reason, much less a court order.
Judge Jones responded:
[W]ith respect to all of these exhibits that have been filed, if they're going to be offered or admitted, we start from the premise – I don't care how people designated them. But we're going to start from the premise that they are part of the public record, unless and until someone stands up and gives me a really good reason why they shouldn't be. The process demands transparency.
Hr'g Tr. 53:9-20 (Feb. 15, 2022).
The emphasis is added, but not without warrant. On February 17, 2022 in a discovery hearing in another case immediately before the hearing on the Committee's motion, Judge Jones put counsel on notice that he was done with sealed orders:
You have all provoked my attention so I'm going to get involved and the fact that you all agree, that may mean absolutely nothing. . . . No more easygoing, no more just signing things because you agree to it. You won't get another sealed order. You saw the ones I entered today. There will be no more sealed motions absent a showing of compelling cause period. And if that causes commercial issues, then it causes commercial issues.
Bristow Group, Inc. v. Sikorsky Aircraft Corp., Case No. 19-3691-Adv., Hr'g Tr. 70: 12-14, 23-25; 71:1-4 (Feb. 17, 2022).
With very few exceptions, Brazos, ERCOT and the Member Coops could not show that any of the documents met the requirements for sealing under Section 107(b), hence they decided not to object to the Committee's order. Judge Jones entered the order requested by the Committee, expressing his "fundamental belief that everything ought to be just as transparent as it can be." Hr'g Tr. 13:20-21 (Feb. 17, 2022).
V. Conclusion.
Every creditor has an interest in public availability of as much information as possible. Unsealing documents is a good place to start. Brazos shows that a committee can get it done.
1 Ms. Bello is an associate and Mr. Mayer is a partner in the Corporate Restructuring & Bankruptcy Group at Kramer Levin Naftalis & Frankel LLP.