Hon. Richard S. Schmidt Speaks On Independent Directors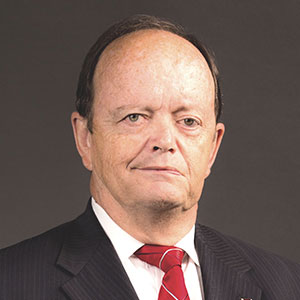 Whether you call them Independent Directors, Examiners with expanded powers or CROs with expanded powers, I strongly support their use in the appropriate situation. If the goal of a Bankruptcy is to reach a Confirmable Plan which is in the best interest of all parties, the use of an Independent Director is a tool that facilitates that goal.
In the Asarco bankruptcy case, there was an inherent conflict between the debtor-in-possession and its parent company, namely a several billion dollar fraud claim. Prior to the bankruptcy, Asarco's independent directors resigned in protest after objecting to these fraud claims. As the Judge presiding over the bankruptcy case, I saw that the debtor needed independent governance, not only to prosecute the fraud claim, but also for pursuing the bankruptcy. I appointed Independent Directors to strip control from the parent. They ultimately obtained a multi-billion dollar judgment against the parent company. The resulting plan competition between the debtor and the parent lead to a highly successful confirmation which paid 100% to creditors, an extraordinary outcome for creditors who expected to receive only cents on the dollar. This outcome was achieved only through the recognition of the importance of strong and independent directors to guide the debtor-in-possession through its reorganization process. In my experience Judges are likely to approve the appointment of independent directors where there is an obvious conflict of interest.
Subsequent to my retirement as a Judge, I have served as an Independent Director in a number of cases (including a slaughterhouse after serving as a federally appointed receiver, a large ambulance company, in which I was appointed after the owner was convicted of a Bankruptcy crime, and an oilfield equipment company). All of these cases were concluded successfully with a consensual confirmed plan or an asset sale. Of course, the major issue in appointing an Independent Director might be opposition of the US Trustee but I don't believe that a Chapter 11 Trustee would have been as successful. In all of these cases, there was no opposition from the US Trustee or any other party of interest likely because the appointment of a retired judge eliminates the likelihood of opposition based upon the lack of independence.