Guest Contributors Tom Mayer & Nancy Bello Speak on: Breaking the Seal and Restoring the Fishbowl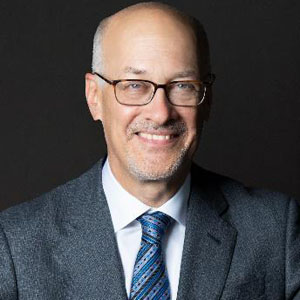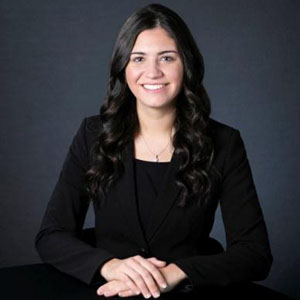 We also welcome Guest Contributors Tom Mayer and Nancy Bello of Kramer Levin to weigh in on the debate. Is the pendulum swinging toward more disclosure? They hope so, and point to Judge Jones heated response in the Brazos Chapter 11 case against the use of sealed orders.
We, ourselves, can't help but cringe reading another "warning" coming from Judge Jones.
Mayer and Bello promise us future insights into overlooked provisions of the Bankruptcy Code, as well as the U.S. Trustee's new rule for monthly reporting, which should make even more information publicly available (at least we hope!).
Breaking the Seal and Restoring the Fishbowl
By Nancy M. Bello & Thomas Moers Mayer1
Parties in a Chapter 11 case, usually debtors, often withhold information from the public record in contravention of law. The Official Committee of Unsecured Creditors (the "Committee") fought that practice in Brazos Electric Cooperative Corporation, Case No. 21-30725 (DRJ) ("Brazos"). U.S. Bankruptcy Judge David R. Jones enforced the law and served notice that "transparency" is important in the Southern District of Texas.
I. The Fishbowl.
Most civil litigation involves a dispute between a few parties who may want to keep their dispute private.
Bankruptcy is different. Bankruptcy involves the resolution of competing claims and interests in a debtor's estate involving a multitude of creditors and other parties, all of whom have an interest in information — especially in information used in court by one party to obtain an order or judgment that affects all parties.
Accordingly, the right of public access in bankruptcy cases has been codified by Section 107(b) of the Bankruptcy Code, pursuant to which information in the record must be available to the public unless the court finds that it is "a trade secret or confidential research, development, or commercial information." 11 U.S.C. 107(b). In that case, such information may be filed under seal if the court so orders. See Bankruptcy Rule 9037. In the Southern District of Texas, "[t]he sealing of documents is discouraged." Local Rule 9037-1(a).
Thus, a Chapter 11 debtor operates in a fish bowl. See In re Alterra Healthcare Corp., 353 B.R. 66 (Bankr. D. Del. 2006).
II. Brazos' Chapter 11 Case.
Brazos Electric Cooperative Corporation ("Brazos") filed for Chapter 11 on March 1, 2021, after the Energy Reliability Council of Texas ("ERCOT") claimed $1.8 billion for one week's power during Winter Storm Uri – a claim which Brazos and the Committee are contesting.
Brazos provides power to sixteen member cooperatives (the "Member Coops"), who supply that power to 700,000 paying customers (representing 1.5 million Texans).
The public interest in Brazos' Chapter 11 case is therefore enormous.
Nevertheless, Brazos, ERCOT and certain Member Coops routinely used protective orders (in the main case and the ERCOT adversary proceeding) to withhold pleadings, exhibits and depositions from the public record.
III. The Protective Orders.
The protective orders authorized designation of information as "Confidential" only if the designating party "reasonably believed" that it should be protected under Section 107(b).
However, Brazos, ERCOT and the Member Coops routinely designated documents as "Confidential," turning Section 107 on its head. Public court hearings became opaque, based on "designated" documents withheld from the public without an order.
IV. Restoring the Fishbowl.
On February 11, 2022, the Committee moved for an order precluding designation without a reason and requiring an order for any filing under seal. The Committee also sought to "de-designate" virtually every document filed under seal in the preceding four months.
At a February 15, 2022 status conference, Committee counsel noted that Brazos and ERCOT were seeking to introduce 490 exhibits under seal without a reason, much less a court order.
Judge Jones responded:
[W]ith respect to all of these exhibits that have been filed, if they're going to be offered or admitted, we start from the premise – I don't care how people designated them. But we're going to start from the premise that they are part of the public record, unless and until someone stands up and gives me a really good reason why they shouldn't be. The process demands transparency.
Hr'g Tr. 53:9-20 (Feb. 15, 2022).
The emphasis is added, but not without warrant. On February 17, 2022 in a discovery hearing in another case immediately before the hearing on the Committee's motion, Judge Jones put counsel on notice that he was done with sealed orders:
You have all provoked my attention so I'm going to get involved and the fact that you all agree, that may mean absolutely nothing. . . . No more easygoing, no more just signing things because you agree to it. You won't get another sealed order. You saw the ones I entered today. There will be no more sealed motions absent a showing of compelling cause period. And if that causes commercial issues, then it causes commercial issues.
Bristow Group, Inc. v. Sikorsky Aircraft Corp., Case No. 19-3691-Adv., Hr'g Tr. 70: 12-14, 23-25; 71:1-4 (Feb. 17, 2022).
With very few exceptions, Brazos, ERCOT and the Member Coops could not show that any of the documents met the requirements for sealing under Section 107(b), hence they decided not to object to the Committee's order. Judge Jones entered the order requested by the Committee, expressing his "fundamental belief that everything ought to be just as transparent as it can be." Hr'g Tr. 13:20-21 (Feb. 17, 2022).
V. Conclusion.
Every creditor has an interest in public availability of as much information as possible. Unsealing documents is a good place to start. Brazos shows that a committee can get it done.
1 Ms. Bello is an associate and Mr. Mayer is a partner in the Corporate Restructuring & Bankruptcy Group at Kramer Levin Naftalis & Frankel LLP.