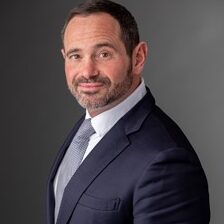 Mr. Lederman is a Member of the Advisory Board of the Creditor Rights Coalition.
He is a Partner, Credit at J.F. Lehman & Company (JFLCO). He joined JFLCO in 2023 to launch its credit team and has nearly 20 years of investing, legal and restructuring experience across the credit spectrum, ranging from performing to distressed. Mr. Lederman has chaired creditor groups in some of the largest and most complex restructurings, including, among others, Lehman Brothers, Commonwealth of Puerto Rico, LINN Energy and Financial Guaranty Insurance Company and served on numerous public and private corporate boards, including currently serving as a director on JFLCO portfolio company, PURIS. Previously, Mr. Lederman was a Partner at Fir Tree Capital Management, a multi-billion dollar investment firm, where he co-managed the firm's credit, restructuring and special situations investments.
Mr. Lederman began his career as a restructuring and litigation attorney at Cravath, Swaine & Moore LLP and Weil, Gotshal & Manges LLP.
Mr. Lederman regularly serves on public and private boards of directors and is currently a member of the board of directors of PURIS Corporation, TEAM, Inc., and Riviera Resources (FKA LINN Energy). He regularly participates as a panelist at industry-leading bankruptcy and restructuring events.